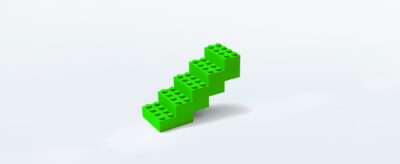 Waystone Structured Finance Quarterly Update
Waystone is delighted to welcome you to the third in the series of its Structured Finance Ezines.
If you missed our last update, you can catch up by clicking here.
The Covid-19 pandemic continues to cause huge disruption to the global markets, but the vaccine rollouts are providing some much needed hope on the horizon. The Structured Finance division at Waystone has remained extremely active throughout 2020 and we look forward to helping our clients achieve continued success and growth in 2021.
As the global markets continue to feel the impact of the Covid-19 pandemic, Waystone has remained the market leader and has increased its service offering across multiple jurisdictions, enabling it to create a party management company offering that is unparalleled in terms of talent and the extent of services provided.
Successful Rebranding to Waystone
On Monday 22 March, the DMS Group rebranded to Waystone. Formed from a merger of DMS, MontLake and MDO, Waystone has over 20 years' experience in building, supporting and protecting investment structures and strategies. With its global reach and expertise in delivering a comprehensive range of specialist services, Waystone is now supporting asset managers with more than US$1Tn in AUM and is the provider of choice for many of today's top investment firms. Waystone provides its clients with the guidance and tools to allow them to focus on managing their investment goals with confidence.
Azienda Acquisition
Earlier in 2021, Waystone acquired Azienda Financial Services, a well-established and independent corporate services provider, based in Luxembourg, that specialises in administering investment structures for private equity, real estate and structured finance investments.
The acquisition of Azienda, a robust, structured finance operation with an established and global client base will further strengthen the Group's footprint in the region and build upon its already significant Luxembourg presence, allowing its existing Structured Finance operation to offer clients an expanded suite of services. Global CEO at Waystone Derek Delaney commented, "We are delighted to bring Azienda on board to bolster our structured finance offering and this is another significant milestone for DMS in terms of our global growth strategy."
The acquisition also serves to complement the coming together with MDO who are Luxembourg-based, demonstrating its long-term commitment to the region.
Niall McNamara, Structured Finance MD, Waystone went on to say, "Luxembourg is a key jurisdiction for us, and this acquisition will allow us to capitalise on the already significant steps we have made in Luxembourg. We are delighted to welcome the Azienda team to the Waystone group of companies. We share a similar culture and work ethic, and look forward to working with them as we broaden our client base and areas of expertise."
Azienda's multi-lingual team of professionals bring with them a wealth of global experience and a unique knowledge base to assist fund managers, corporate clients and multi-nationals with all aspects of investment structures. Mark Beckett MD, Azienda added, "We are extremely pleased to be bringing Azienda and its experienced team within Waystone to lead the structured finance offering in Luxembourg."
Mark Beckett: Managing Director in Luxembourg and Andy Murphy: Managing Director – Head of Strategy Structured Finance at Waystone Governance
We are pleased to introduce Mark Beckett as Managing Director operating our of Luxembourg who joins Waystone as a result of the Azienda acquisition. The appointment of Mark will further strengthen the Structured Finance Management Team. Mark is primarily responsible for the continued development of the Luxembourg Structured Finance division and bring with him over 25 years of experience working in the alternative investment industry and we are delighted to welcome him to Waystone.
We are delighted to welcome Andy Murphy back to Waystone, who takes up the positon of Head of Strategy within the Waystone Structured Finance team. He brings with him a solid background in client relationship management, including overseeing deal documentation and operational flows of numerous structured finance products. Andy has over 15 years of industry experience working in operations, sales, relationship management, and leadership within both large institutions and boutique providers. In his current role, Andy has responsibility for developing new client relationships as well as the management of a portfolio of structured finance products such as CLOs, CDOs, ABS/MBS, repos, asset finance, commercial paper, structured notes and various SPVs.
Webinar Review and Upcoming Events:
Waystone recently hosted a webinar on the impact of ATAD and the potential use of regulated funds. We are sure that this will be a very topical issue in 2021. The Waystone team was joined by a panel of leading industry voices and covered the challenges and potential solutions on the subject. If you missed it, you can listen back here.
For further details please get in touch with your usual Waystone representative or contact us below: