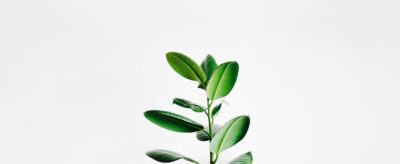 ESG Solutions
ESG Solutions
Environmental, Social and Governance (ESG) investing is an ethos that is reshaping the fund management industry. Its premise is that social responsibility should be at the forefront of investment decision making and that ESG factors should be embedded within the culture of firms that manage investor capital.
Waystone provides an advisory and analytics service designed to help investment managers to establish and enhance their ESG offering. Our highly-experienced ESG advisors have detailed knowledge of ESG standards, regulations and best practice across all major jurisdictions. We offer an unparalleled and comprehensive service that will ensure your business becomes ESG ready and remains at the forefront of developments to allow you to raise capital and continue to be successful.
Global regulators have begun to implement rules and defining frameworks to ensure that claims of 'ESG friendly' investment products meet specific criteria. The aim is to eliminate what has become known as 'greenwashing' – a practice of portraying an investment manager's activities and products as adhering to ESG standards, when they do not. This will increase the consistency and transparency of investment practices and provide a level playing field for investors when comparing alternative investment products.
Global regulatory responses
A comprehensive solution
Waystone provides solutions to ensure investment managers can meet all of their ESG investing challenges at both the firm level and fund/product level. Our solutions include:
ESG advisory
Our ESG advisory offering is designed to provide managers with the tools they need to pre-empt ESG expectations and stay on the front foot in terms of the regulatory and legislative landscape. Each client is assigned a dedicated ESG expert who will create a bespoke roadmap on how to integrate ESG into your business.
Enterprise-level solutions:
building and maintaining ESG policies and procedures
providing a gap analysis of policies and an assessment against ESG best practices
creation of an ESG statement for corporate values and responsible behaviour
marketing material updates, including disclosure language on websites
guidance on becoming a UNPRI signatory and meeting membership obligations
assisting with investor ESG DDQ responses
regulatory 'horizon scanning' to ensure you remain at the forefront of any upcoming ESG regulatory obligations
multi-jurisdictional expertise.
Fund-level solutions:
ensuring regulatory compliance e.g. SFDR and taxonomy regulations in the EU
marketing material updates, including disclosure language on websites
assistance with prospectus disclosures
providing an assessment of the ESG positioning of a fund's holdings
carbon footprint analysis
multi-domicile expertise.
ESG portfolio monitoring
Our ESG Portfolio Monitoring Service allows you to assess the characteristics of a fund's holdings using ESG criteria. Our solution comprises both public and private assets and is highly configurable, allowing for it to be tailor-made to the investment strategy. Leveraging our proprietary data management technology, the data of each fund is collected from any source, enriched with ESG analytics and presented to provide you with quick, transparent and flexible insights.
If you would like to find out more about how Waystone can help you with your ESG requirements, please reach out to your usual Waystone representative or contact us below.
European ESG Solutions
Environmental, social and governance has become an increasingly significant element within the investment process.
ESG Governance
Waystone governance has always been at the forefront of the G in ESG - having those with the right expertise and knowledge at the table can make all the difference.