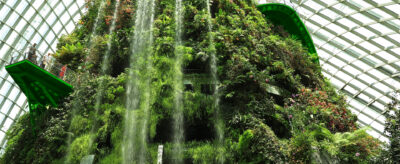 ESG Solutions
ESG Solutions
Waystone's ESG Solutions team provides an advisory and analytics service designed to help investment managers to establish and enhance their ESG offering. Our highly-experienced ESG advisors have detailed knowledge of ESG standards, regulations and best practices across all major jurisdictions. We offer an unparalleled and comprehensive service that will ensure your business becomes ESG ready and remains at the forefront of developments to allow you to raise capital and continue to be successful.
What is ESG?
Environmental, Social and Governance (ESG) investing is an ethos that is reshaping the fund management industry. Its premise is that social responsibility should be at the forefront of investment decision-making and that ESG factors should be embedded within the culture of firms that manage investor capital.
Global regulators have begun to implement rules and defining frameworks to ensure that claims of 'ESG friendly' investment products meet specific criteria. The aim is to eliminate what has become known as 'greenwashing' – a practice of portraying an investment manager's activities and products as adhering to ESG standards, when they do not. This will increase the consistency and transparency of investment practices and provide a level playing field for investors when comparing alternative investment products.
Global ESG regulatory responses
A comprehensive solution to meet ESG regulatory requirements
Waystone provides solutions to ensure investment managers can meet all of their ESG investing challenges at both the firm level and fund/product level. Our ESG solutions include: