Waystone ETFs
Waystone ETFs
Waystone ETFs is an institutional ETF platform operator with over 20 years of experience in the asset management industry. Supporting over US$1Tn in assets for our clients globally, we offer the most comprehensive suite of fund hosting capabilities in the market.
Waystone ETFs works with leading financial institutions to build great investment products using open architecture solutions:
White label ETF platform operator – Enabling clients to build world-class ETFs in the most cost-effective way. Waystone ETFs offers a comprehensive set of solutions including ETF hosting, capital markets, distribution, product structuring, investment management, governance, operational and compliance services. Our solutions are provided through Waystone's institutional capabilities that provide the most comprehensive set of fully-outsourced platform solutions in the market.
Standalone ETF platform operator – Similar to the white label platform, large scale clients can enter the ETF market using a customised platform, benefiting from Waystone's ETF experience in the most cost-effective way. Standalone platforms offer more client flexibility while still benefitting from the institutional support of Waystone.
Management Company ETF solutions – Waystone is the leading provider of institutional governance, risk and compliance services to the asset management industry. Partnering with investors, investment funds and asset managers, Waystone builds, supports, and protects ETFs. Through our ETF Management Company solution, clients benefit from tailored ETF expertise across governance, capital markets and operations.
Core ETF capabilities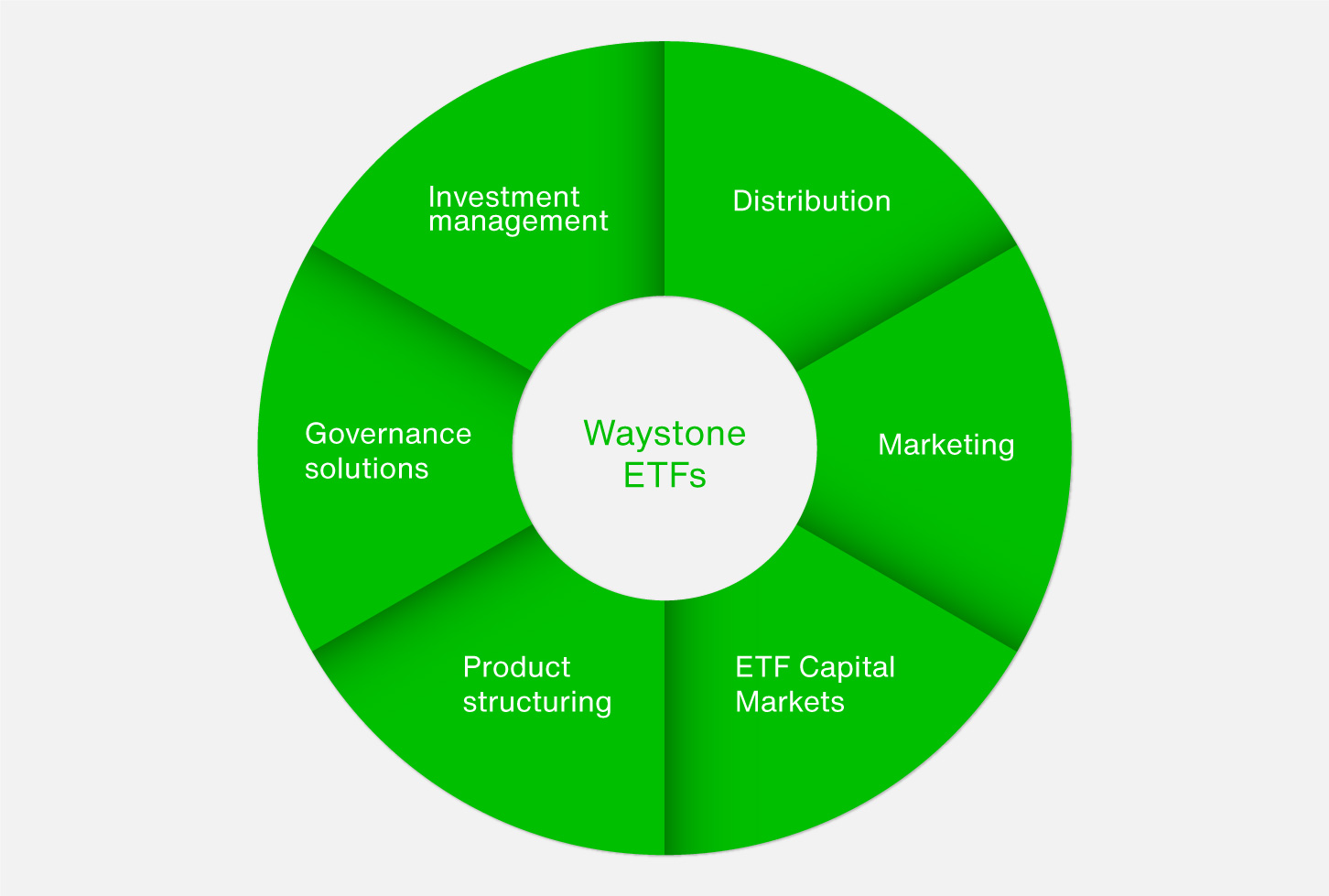 Our network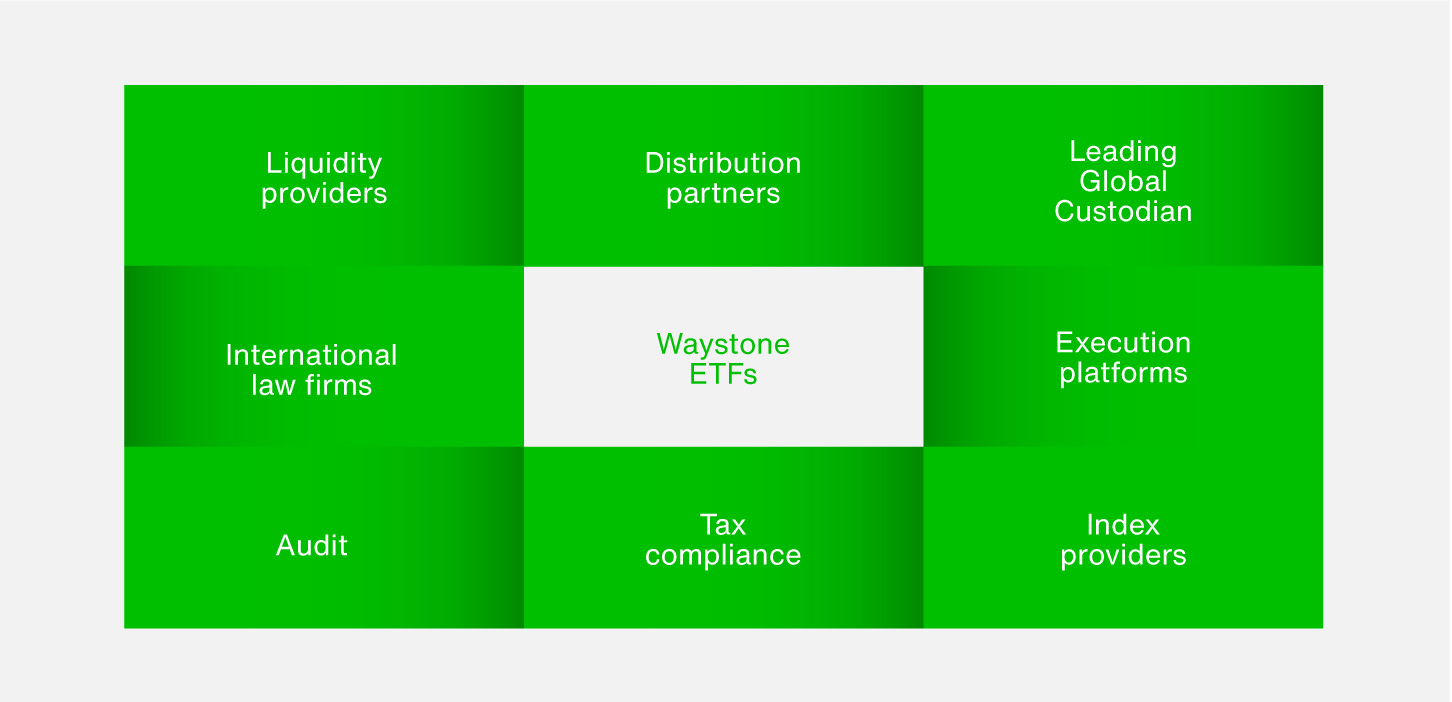 To find out more about our ETF solutions please reach out to your usual Waystone representative or contact us below.