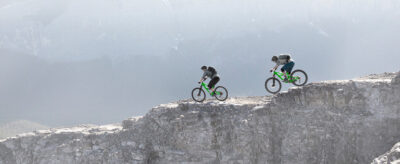 UK Authorised Corporate Director (ACD) Services
Our ACD services are designed to meet your specific demands, providing fund management companies with a comprehensive and high-quality level of service.
At Waystone, our UK authorised corporate director (ACD) approach is unique. We offer proactive recommendations on product development and focus on helping you to develop your commercial objectives. We examine ways to meet investor priorities, such as negotiating innovative fee structures, cross fertilisation opportunities or how to take advantage of future legislation and regulation. From the outset, our planning is specifically tailored to achieve the desired investment objective. We work extensively with developing UK UCITS, NURS and AIF funds to assist with their launch as UK regulated investment funds.
We also work with the best suppliers in fund accounting, fund administration, transfer agency, marketing and fund distribution. Our European Fund Solutions are managed and operated by some of the most talented names from within the investment management industry.
By carefully selecting our product partners, we host, deliver and launch specifically designed European investment funds to meet the needs of investors, institutions and private clients advised by an authorised financial advisor.
ACD Services Shift from DMS Investment Management Services (UK) Limited to Waystone Management (UK) Limited
As of 22 March 2021, the DMS Group changed its name to Waystone Management (UK) Limited. Information in respect of the Authorised Corporate Director and the sub-funds it manages that was previously available at dmsgovernance.com will be available from waystone.com. Our email addresses changed to the [email protected]
To reflect the change of name of name of the ACD, certain of the Open-Ended Investment Company (OEICs) and sub-funds changed their names to replace reference to 'DMS' with 'WS' and these are listed below. Please note that the DMS Charteris UCITS ICVC amended its name to reflect that it is a UK UCITS.
The ACD has written to the investors of each OEIC informing them of the relevant name changes for the relevant funds that they are invested into.
The name change will not change the legal status of the ACD or the ACD management services we offer and does not impact our existing business arrangements. Sub-funds will continue to be managed in the same way as before.
Should you have any queries, please do not hesitate to reach out to [email protected]
UK UCITS ICVS FUNDS
| | Old Name | New Name |
| --- | --- | --- |
| OEIC Scheme Name | DMS Charteris UCITS ICVC | WS Charteris UK UCITS ICVC |
| Sub-Fund | DMS Charteris Strategic Bond Fund | WS Charteris Strategic Bond Fund |
| Sub-Fund | DMS Charteris Premium Income Fund | WS Charteris Premium Income Fund |
| Sub-Fund | DMS Charteris Gold and Precious Metals Fund | WS Charteris Gold and Precious Metals Fund |
| Sub-Fund | DMS Charteris Global Macro Fund | WS Charteris Global Macro Fund |
| Sub-Fund | DMS Charteris Property Fund | WS Charteris Property Fund |
VERBATIM MULTI-INDEX FUNDS
| | Old Name | New Name |
| --- | --- | --- |
| OEIC Scheme Name | DMS Verbatim Multi-Index Funds | WS Verbatim Multi-Index Funds |
| Sub-Fund | DMS Verbatim Multi-Index Portfolio 3 Fund | WS Verbatim Multi-Index Portfolio 3 Fund |
| Sub-Fund | DMS Verbatim Multi-Index Portfolio 4 Fund | WS Verbatim Multi-Index Portfolio 4 Fund |
| Sub-Fund | DMS Verbatim Multi-Index Portfolio 5 Fund | WS Verbatim Multi-Index Portfolio 5 Fund |
| Sub-Fund | DMS Verbatim Multi-Index Portfolio 6 Fund | WS Verbatim Multi-Index Portfolio 6 Fund |
VERBATIM FUNDS
| | Old Name | New Name |
| --- | --- | --- |
| OEIC Scheme Name | DMS Verbatim Funds | WS Verbatim Funds |
| Sub-Fund | DMS Verbatim Portfolio 3 Fund | WS Verbatim Portfolio 3 Fund |
| Sub-Fund | DMS Verbatim Portfolio 4 Fund | WS Verbatim Portfolio 4 Fund |
| Sub-Fund | DMS Verbatim Portfolio 5 Income Fund | WS Verbatim Portfolio 5 Fund |
| Sub-Fund | DMS Verbatim Portfolio 5 Growth Fund | WS Verbatim Portfolio 5 Growth Fund |
| Sub-Fund | DMS Verbatim Portfolio 6 Fund | WS Verbatim Portfolio 6 Fund |
| Sub-Fund | DMS Verbatim Portfolio 7 Fund | WS Verbatim Portfolio 7 Fund |
SEQUEL INVESTMENT FUNDS ICVC II
| | Old Name | New Name |
| --- | --- | --- |
| OEIC Scheme Name | DMS Sequel Investment Funds ICVC II | WS Sequel Investment Funds ICVC II |
KLEINWORT HAMBROS GROWTH FUND
| | Old Name | New Name |
| --- | --- | --- |
| OEIC Scheme & Fund Name | DMS Kleinwort Hambros Growth Fund | WS Kleinwort Hambros Growth Fund |
| Sub-Fund | DMS Sequel Global Target Income Strategy Fund | WS Sequel Global Target Income Strategy Fund |
| Sub-Fund | DMS Sequel Cautious Income Strategy Fund | WS Sequel Cautious Income Strategy Fund |
| Sub-Fund | DMS Sequel Cautious Target Return Strategy Fund | WS Sequel Cautious Target Return Strategy Fund |
| Sub-Fund | DMS Sequel Balanced Target Return Strategy Fund | WS Sequel Balanced Target Return Strategy Fund |
| Sub-Fund | DMS Sequel Growth Target Return Strategy Fund | WS Sequel Growth Target Return Strategy Fund |
KLEINWORT HAMBROS MULTI ASSET FUNDS UMBRELLA
| | Old Name | New Name |
| --- | --- | --- |
| OEIC Scheme Name | DDMS Kleinwort Hambros Multi Asset Funds Umbrella | WS Kleinwort Hambros Multi Asset Funds Umbrella |
| Sub-Fund | DMS Kleinwort Hambros Multi Asset Balanced Fund | WS Kleinwort Hambros Multi Asset Balanced Fund |
KLEINWORT HAMBROS INCOME FUNDS UMBRELLA
| | Old Name | New Name |
| --- | --- | --- |
| OEIC Scheme Name | DMS Kleinwort Hambros Income Funds Umbrella | WS Kleinwort Hambros Income Funds Umbrella |
| Sub-Fund | DMS Kleinwort Hambros Equity Income Fund | WS Kleinwort Hambros Equity Income Fund |
| Sub-Fund | DMS Kleinwort Hambros Fixed Income Fund | WS Kleinwort Hambros Fixed Income Fund |