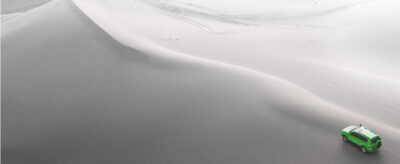 Cayman Compliance Monitoring Tool
Waystone is the leading provider of institutional governance, risk and compliance services to the asset management industry.
Today's evolving regulatory landscape has led to an increase in volume and complexity of fund level compliance obligations.
Board meeting times are lengthening, agendas are consumed with compliance matters and there is an increasing need for board-level transparency covering multiple obligations and delegates.
Waystone understands that comprehensive and concise reporting goes hand-in-hand with building effective and efficient meeting agendas, allowing the board to continue to spend time across all core areas of governance. The consequences for non-compliance are significant, the penalties and costs associated with non-compliance are rising and managers are seeking solutions for effective and efficient mitigation.
The Waystone solution
Waystone's Compliance Monitoring Tool is designed specifically to help investment managers achieve their business objectives while remaining fully compliant. The tool is aimed at managers tackling the coordination of compliance monitoring and the fulfilment of delegated roles in-house.
Taking proactive measures now will avoid costly remediation and reduces investment managers' regulatory and reputational risks. Waystone provides investment managers with assistance to manage Cayman Islands regulatory deadlines and document expectations of each specific and relevant regulation, including:
AML
FATCA/CRS
Beneficial Ownership
Our service includes the following:
compliance calendar – a thorough outline of obligations and regulatory developments
active monitoring through reminders and extensive record keeping for all completed obligations/filings
board reporting on obligations and a current compliance status, providing transparency to relevant stakeholders. This supplements existing advisor compliance monitoring, increases efficiency and reduces time spent navigating each point during board meetings.
Waystone is best-placed to help you keep pace with the ever-changing regulatory landscape, with solutions that can be tailor-made to fit the most complex of needs. Our Compliance Monitoring Tool will manage all your compliance needs including deadlines and reminders and gives you immediate access to all your compliance documents and reports in one simple, secure and easy-to-use online portal.
To find out more about our Compliance Monitoring Tool, please reach out to your usual Waystone representative or contact us below.