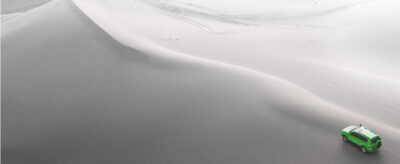 Cayman Islands Anti-Money Laundering Compliance Services
At Waystone, we understand how the need to take care of Cayman Islands' regulatory requirements can often become a significant distraction.
The solution is to appoint reliable fund governance service providers to take care of those needs. At Waystone, we have a team of experience Cayman AML professionals that can be appointed to the AMLCO and MLRO roles, in order to provide the necessary oversight and reporting, allowing you to feel confident knowing that the AML requirements are being met and accurately reported.
Our Cayman Islands Anti-Money Laundering compliance solutions can provide three AML professionals to assist each client/fund to structure their AML oversight and ensure that they are meeting their regulatory compliance requirements. These professionals include:
An AML Compliance Officer ("AMLCO")
A Money Laundering Reporting Officer ("MLRO")
A Deputy MLRO ("DMLRO")
Our Cayman AML compliance solutions
Cayman AML compliance training
We have developed an online, self-administered Cayman AML training module specifically designed for financial services practitioners conducting relevant financial business with respect to Cayman fund vehicles and management companies. Our Cayman AML Training course covers the following:
Anti-Money Laundering
Proliferation Financing
Customer Due Diligence & Know Your Customer Requirements
Customer & Transaction Screening
AML compliance audits
Our AML Compliance specialists will perform in-depth compliance reviews of Cayman fund vehicles and management companies, along with recommendations to help with preparation for potential regulatory inspections.
AML policies and procedures
Our Cayman AML Compliance specialists will provide clients with tailored AML policies and procedures for Cayman fund vehicles in order to assist with their AML compliance programmes.
AML compliance consultancy services
We will assist with the development and improvement of AML compliance programmes.
Contact Waystone today to learn more about our Cayman solutions.