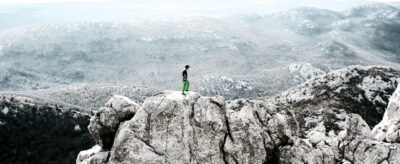 Leading the Way – a ManCo for today
The third-party ManCo market is booming but Global CEO Derek Delaney (pictured) and Marketing Director Alison Mitsas explain what it is that makes Waystone distinct. Key differentiators include a truly global presence and a distribution support offering.
Bringing together three businesses to create one new, global brand can be a tall order but the integration of MontLake, DMS and MDO to create Waystone has now completed and the result is a truly global fund services provider with operations in eight key financial jurisdictions, including five European offices. Its operation in the Cayman Islands offers a full suite of services to assist with fund launch including independent directorships and a range of regulatory and compliance platforms designed to ease the burden on fund managers. Waystone currently oversees global assets under management (AUM) of US$1Tn and, in Europe, almost $100Bn.
The creation of Waystone came about when the three seed firms realised that their complementary services made for the perfect combination to meet the demand in the burgeoning third-party management company – or 'ManCo' – market.
Announcing the merger last year, Derek Delaney, Global Chief Executive Officer, said, "As our industry continues to evolve rapidly, we identified demand for a robust and institutional service provider. This is an opportunity to combine the expertise and experience of DMS, MDO and MontLake, to create a leading fund governance and third-party management company offering that is unparalleled in terms of the depth and breadth of services provided."