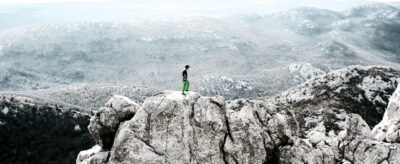 Waystone: A Third-Party ManCo for Today
The third-party ManCo market is booming but Global CEO Derek Delaney (pictured) and Marketing Director Alison Mitsas explain what it is that makes Waystone distinct. Key differentiators include a truly global presence and a distribution support offering.
A Global Fund Services Provider
Bringing together three businesses to create one new, global brand can be a tall order but the integration of MontLake, DMS and MDO to create Waystone has now completed and the result is a truly global fund services provider with operations in eight key financial jurisdictions, including five European offices. Its operation in the Cayman Islands offers a full suite of fund governance services to assist with the launch of Cayman funds including independent directorships and a range of regulatory and compliance platforms designed to ease the burden on investment fund managers. Waystone currently oversees global assets under management (AUM) of US$1Tn and, in Europe, almost $100Bn.
Creating The Leading Fund Governance and Third-Party Management Company
The creation of Waystone came about when the three seed firms realised that their complementary asset management services made for the perfect combination to meet the demand in the burgeoning third-party management company – or 'ManCo' – market.
Announcing the merger last year, Derek Delaney, Global Chief Executive Officer, said, "As our industry continues to evolve rapidly, we identified demand for a robust and institutional service provider. This is an opportunity to combine the expertise and experience of DMS, MDO and MontLake, to create a leading fund governance and third-party management company offering that is unparalleled in terms of the depth and breadth of services provided."