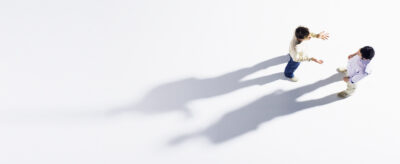 New ESG Disclosure For Asset Managers in Singapore
The Monetary Authority of Singapore ("MAS") released Circular No. CFC 02/2022 on ESG Disclosure and Reporting Guidelines for Retail ESG Funds ("Circular") which takes effect on 1 January 2023.
The Circular was released alongside the Sustainability Report 2021/2022 issued by MAS and also coincides with the release of Singapore's first green bond.
Prior to this Circular, MAS had started addressing environmental risks within the regulatory ambit. MAS introduced Guidelines on Environmental Risk Management ('ENRM Guidelines") for Asset Managers in December 2020 which set out supervisory expectations on sound risk management practices. The ENRM Guidelines took effect in June 2022. In 2021, MAS conducted a thematic review on selected asset managers, banks and other financial institutions to study how various entities have addressed the ENRM Guidelines. Based on the review that was conducted, MAS subsequently released as Information Paper on Environmental Risk Management highlighting emerging and/or good practices for financial institutions and identifying areas where further work was needed.
Objective of the ESG Circular
The Circular aims to mitigate risks of greenwashing, where investments are falsely or misleadingly claimed to be ESG focused. The new Circular sets out MAS' expectations on how existing fund requirements under the Code of Collective Investment Schemes ("CIS Code") and the Securities and Futures (Offers of Investments) (Collective Investment Schemes) Regulations 2005 ("SF(CIS)R") apply to retail ESG funds, and the disclosure and reporting guidelines applicable to these funds.
Scope of the ESG Circular
The new Circular is addressed to all holders of a capital market services licence in respect of fund management, and the trustees approved under section 289 of the Securities and Futures Act. The requirement of the new Circular applies to all authorised or recognised schemes offered in Singapore which:
uses ESG factors as their key investment focus and strategy; and
represents itself as an ESG-focused scheme.
Authorised schemes are schemes constituted in Singapore and recognised schemes are schemes constituted outside of Singapore. All offers of collective investment schemes ("CIS") in Singapore must be accompanied by a MAS-registered prospectus and product highlight sheet unless they are exempt offers.
In assessing recognised schemes, MAS will consider schemes' compliance with the relevant ESG rules in their home jurisdictions, if any.
Name of the ESG Fund
When a scheme (or fund) includes or uses ESG-related or similar terms (e.g. "sustainable", "green") in its name, the scheme should reflect such an ESG focus in its investment portfolio and/or strategy in "a substantial manner", which will be assessed based on whether the scheme's net asset value is primarily invested in accordance with the scheme's investment strategy.
According to MAS, "a scheme is normally considered to be "primarily invested" if at least two-thirds of the scheme's net asset value is invested in accordance with the scheme's investment strategy". In cases of exceptions related to determining the "primarily invested" requirement, the manager has to explain how the scheme's investments are substantially ESG-focused.
MAS ESG Fund Disclosure Requirements
MAS requires disclosures at two levels – upfront and recurring.
Upfront ESG Disclosures
The upfront disclosures are to be included in the prospectus of the scheme and the recurring disclosures should appear in the annual reports of Singapore ESG funds.
As part of upfront disclosures, an ESG fund should disclose the following:
Investment focus – which could include climate change, low carbon footprint, sustainability, reduction in greenhouse gas emissions, and the "relevant ESG criteria, methodologies or metrics used to measure the attainment of the scheme's ESG focus".
Investment strategy – which includes a description of the sustainable investing strategy, its implementation plan, the ESG Investment criteria, metrics or principles considered investment selection process and the minimum asset allocation into assets to meet the ESG focus of the scheme.
In case a Reference benchmark or Index is used, how the reference benchmark is consistent with or relevant to its investment focus.
Risks associated with the scheme's ESG focus and investment strategy.
Recurring ESG Disclosures
As part of recurring ESG disclosures, the annual report of an ESG Fund should disclose the following:
Narrative on how and the extent to which the scheme's ESG focus has been met during the financial period, including a comparison with the previous period (if any).
The actual proportion of investments that meet the scheme's ESG focus (if applicable).
Any action taken by the scheme in attaining the scheme's ESG focus (e.g. stakeholder engagement activities).
Disclosing Additional Information About ESG Funds
The Circular further states that where appropriate, additional information regarding the ESG fund, its managers or index provider should be disclosed to investors or prospective investors on the manager's website or by other appropriate means. Information includes how ESG focus is measured and monitored, as well as disclosures on data availability and quality.
How can Waystone Assist?
Waystone provides a comprehensive set of ESG solutions to ensure asset managers are able to meet ESG requirements. We assist with meeting all ESG investing challenges at both the enterprise level as well as fund/portfolio level.
ESG Advisory Services – Enterprise level solutions

Building and maintaining ESG policies and procedures
Providing gap analysis on policies and assessment against ESG best practices
Creation of ESG statement for corporate values and responsible behaviour
Marketing material updates including disclosure language on website
Assisting with investor ESG DDQ responses
Regulatory "horizon" scanning to ensure you remain at the forefront of any upcoming ESG regulatory obligations
Multi-jurisdictional expertise

ESG Advisory Services – Enterprise fund/portfolio level solutions

Ensuring regulatory compliance
Marketing material updates including ESG disclosure language on websites
Assistance with prospectus disclosures
Providing an assessment of the ESG positioning of a fund's holdings
Carbon footprint analysis
Multi-domicile expertise

ESG Portfolio Monitoring

Apply matrix of ESG scores to publicly traded equity, debt and other securities
Provide comprehensive fund level ESG insights
Provide customized views across portfolio of investment funds on the basis of sectors, countries, and industries
Provide ESG metrics for private assets through self-disclosure mechanisms using Waystone's private asset ESG assessment tool.
About Waystone
Waystone offers ESG services that are tailored to the unique requirements of your business. Our highly-experienced ESG advisors have detailed knowledge of ESG standards, regulations and best practices across all major jurisdictions. We offer an unparalleled and comprehensive service that will ensure your business becomes ESG ready and remain at the forefront of developments to allow you to raise capital and continue to be successful.
If you would like to find out more about how Waystone can help you with your ESG requirements, please reach out to your usual Waystone representative or contact us.