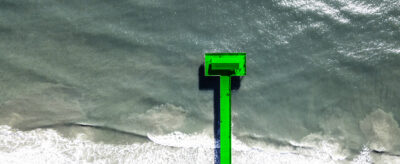 Waystone increases its global offering with the launch of Waystone ETFs
Waystone announced today that it has launched Waystone ETFs, an institutional ETF platform operator with an expert team with over 40 years combined experience in the asset management industry. The launch of Waystone ETFs will further reinforce Waystone's capabilities as a full-service provider to the asset management industry.
ETF Service Offering
Waystone offers the most comprehensive suite of fund hosting capabilities in the market with Waystone ETFs partnering with leading financial institutions to build quality investment products whilst leveraging open architecture solutions. These will include the ability to offer clients institutional platform solutions including white label and standalone operator solutions together with management company ETF solutions. Through its ETF solutions, clients will benefit from tailored ETF expertise across governance, capital markets and operations.
In addition, Waystone ETFs will provide its clients with dedicated ETF capital markets and distribution services, led by Henry Glynn, a global expert in ETFs.
Customisable ETF Solutions to Meet Growing Needs
Paul Heffernan, CEO Waystone ETFs, comments, "Waystone is delighted to be able to offer its clients fully customisable ETF solutions to meet their growing needs, whether it be a white label ETF solution, a customised platform or a specialist ETF Management Company solution. We are seeing institutional client demand for specialist ETF support to aid new product development into the industry which Waystone ETFs is ideally placed to provide".
Cyril Delamare, Chief Growth Officer at Waystone, adds, "The launch of the Waystone ETF platform is a natural next step in our mission to offer the asset management industry a full suite of fund solutions. We are proud to be the first ETF platform headquartered in Ireland with a highly experienced team in place."