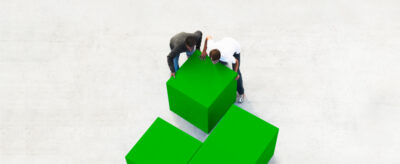 Merger of leading governance firms provides certainty in a rapidly changing world
Waystone, a merger of DMS, MontLake and MDO, is the global leading provider of institutional governance, risk and compliance services to investors and the asset management industry.
Waystone is the name of the new brand that was created as a result of the merger of DMS, MontLake and MDO, which was announced in 2020. Partnering with institutional investors, investment funds and asset managers, the company builds, supports and protects investment structures and strategies worldwide.
In a complex world that is subject to constant change, certainty is a commodity in very high demand. Waystone delivers that dimension of certainty by addressing the challenges faced by investors and asset managers in an uncomplicated and unambiguous way.
With over 20 years' experience and a comprehensive range of specialist services to its name, Waystone is now supporting asset managers with more than $1tn in assets.
The new brand reflects what Waystone means to its clients. "We put a lot of thought into not only what the brand looks like visually, but also what it would represent to our institutional clients and investors," explains Waystone's marketing director, Alison Mitsas.