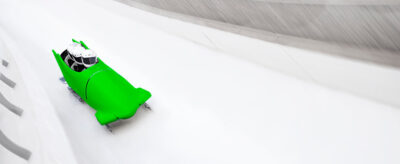 Waystone: Supporting Asset Managers
Way stones were once used to make compass magnets to guide mariners in the 1500s. Today, Waystone helps asset managers to navigate a complex and fluid operational and regulatory environment.
Waystone is a leading global provider of governance, risk, and compliance solutions with a comprehensive and unique service offering that includes: European Management Company ("ManCos"), investment vehicles, Special Purpose Vehicles, associated distribution and various outsourced middle and back-office services, all carried out across multiple jurisdictions. This broad suite of service lines can be customised to cater for institutional client needs. Clients range from start-ups and entrepreneurial boutiques launching their first funds to seasoned firms managing multiple strategies with track records reaching back decades. In total, Waystone supports managers with more than US$1trn of assets, leveraging technological tools and regulatory savvy to keep abreast of best practices, freeing up asset managers' time to concentrate on alpha generation and asset raising.
Blending complementary expertise
Waystone is the result of a three-way merger uniting the DMS Group, MDO and MontLake, firms with a combined total of almost 50 years of global experience. The DMS Group pioneered professional fund governance since its founding in 2000 in the Cayman Islands, mainly servicing alternative funds and managers. DMS boasted the largest capacity in the industry, with a client base comprising 60% of the top investment managers globally. MontLake was founded in 2009 and blazed a trail by launching the MontLake UCITS Platform in 2010, which spawned some of the first alternative UCITS funds. Montlake was chosen by some US hedge fund managers, such as veteran CTA Crabel Asset Management, for their UCITS launches, and has received multiple awards including The Hedge Fund Journal's award for the Leading Independent UCITS Hedge Fund Platform, while many of its funds have received The Hedge Fund Journal's annual UCITS Hedge Performance Awards, so too have a number that are hosted by MDO Management company, founded in 2007 in Luxembourg. MDO hosts and services funds and acts as UCITS and AIF management company for a mix of traditional strategies as well as illiquid and alternative credit funds such as infrastructure debt and equity.