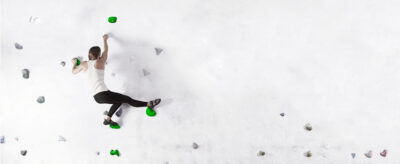 Anti-Money Laundering Compliance Services
At Waystone, we understand how the need to take care of regulatory requirements can often become an unwelcome distraction for clients.
The solution is to appoint reliable service providers to take care of those needs. At Waystone, we have a team of experienced AML professionals that can be appointed to the AMLCO and MLRO roles, in order to provide the necessary oversight and reporting, allowing you to focus on day-to-day fund management.
Our Cayman AML Compliance Solution provides an AML Compliance Officer ("AMLCO") to oversee the application of the AML/CFT/CPF requirements in relation to the fund or SIBL registered entity appointing them and to act as a point of contact with the regulatory authorities for the purposes of AML Regulations. In addition, Waystone can provide a Money Laundering Reporting Officer ("MLRO") and a Deputy MLRO ("DMLRO") for the purposes of receiving and considering Suspicious Activity Reports ("SARs") and onward filing of same.
Our AML Compliance team's experts can also assist with the following:
Irish Fund MLRO Services

Our AML Compliance specialists can provide independent MRLO services for Irish fund vehicles.

AML Compliance Audits

Our AML Compliance specialists can perform deep-dive AML compliance reviews of Cayman fund vehicles and management companies, and provide AML compliance opinions and recommendations, to give additional assurance to those charged with governance and to help with preparation for potential regulatory inspections.

Independent AML control review

Our AML Compliance specialists will provide an in-depth AML review.

AML Compliance Consultancy Services

Our AML Compliance specialists can provide AML compliance consultancy services to assist with the development and improvement of AML compliance programs.

AML Policies & Procedures

Our AML Compliance specialists can provide tailored AML policies and procedures for Cayman fund vehicles that can be used to assist with their AML compliance programs.
Cayman AML Compliance Training
_______
As part of our commitment to ongoing AML, CDD and KYC due diligence, Waystone will be working with The ID Register to provide a trusted investor onboarding portal for all Cayman registered funds. This service offers a trusted subscription and, KYC and FATCA-CRS portal on a global scale. Investors are able to authenticate once across their entire portfolio and control access to their own information. In addition, this service allows fund managers to offer both pre-approved and new investors a simplistic and faster digital experience, allowing them to focus on what they do best, managing their portfolios. The KYC requirements are held to the highest legislative standard, allowing clients to feel confident that any KYC information provided remains correct and valid. In addition, ongoing monitoring requirements are also met with the same high standards.