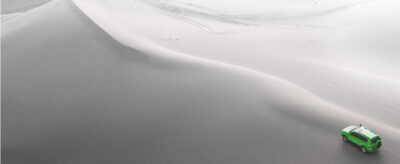 Independent AML control review
Cayman regulations require all Cayman domiciled entities carrying out relevant financial business to appoint a named AML Compliance Officer (AMLCO), a Money Laundering Reporting Officer (MLRO) and a Deputy MLRO (DMLRO).
The Cayman Islands Monetary Authority (CIMA) has recently issued significant administrative fines to those regulated entities that have failed to comply with the Anti-Money Laundering Regulations (as revised) (the AML Regime).
Regulated entities must therefore be proactive in preventing and detecting financial crime and have a robust and compliant Anti-Money Laundering (AML) and Countering the Financing of Terrorism (CFT) framework in place.
AML/CFT independent audit
All Cayman entities subject to the requirements of the Anti-Money Laundering Regulations (which includes fund vehicles and management companies) should, on a regular basis, conduct an AML Review commensurate with the entity's nature, size, complexity, and risks identified during the risk assessment process.
An AML audit tests the current AML framework that is in place against the regime and identifies technical deficiencies. There are a number of advantages to conducting an AML audit, most notably that it acts as a mechanism to strengthen the entities' AML programme.
In light of the recent increase in regulatory inspections and administrative fines imposed by CIMA, AML audits are beneficial not only before an inspection but also after, to ensure that any outstanding items are fully satisfied.
How can Waystone help?
Waystone provides independent AML compliance specialists to perform an in-depth AML review. This service includes:
review of the policy and procedures documents
confirming whether the Risk Based Approach has been documented and noting the controls that have been identified
testing the design and operating effectiveness on controls that have been identified
confirming whether the Risk Based Approach has been monitored, improved, kept current and documented
confirming whether the risk tolerance for money laundering and terrorism financing has been established by senior management and the Operator
confirming whether AMLCO, MLRO and DMLRO (AML Officers) have been appointed including an assessment of their necessary fitness and proprietary requirements
performing testing on the customer due diligence documents
confirming that no transactions have been processed where customer due diligence is outstanding
reviewing the training policy, content and training logs
review of all logs required to be maintained
recommending the frequency of the AML compliance reviews.
If you have any questions about these services or would like to talk further about your AML review requirements, please contact us below.