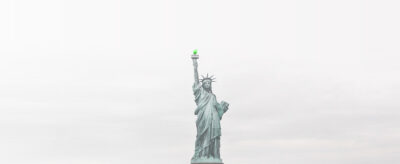 Have you appointed your U.S. Partnership Representative? What you need to know
The extended IRS Form 1065 filing deadline for the 2021 tax year will be 15 September 2022.
Funds that have launched in 2021 or are otherwise considering the appointment of a U.S. Partnership Representative should ensure that they meet this deadline.
New partnership audit rules
The new partnership audit rules that came into effect for tax years beginning 1 January 2018, require partnerships (or entities treated as partnerships for tax purposes) to appoint a Partnership Representative for each tax year.
The Partnership Representative must be named on the partnership tax return Form 1065. The Partnership Representative must also have a substantial presence in the United States. A substantial presence requires the Partnership Representative to have:-
a U.S. taxpayer identification number
a U.S. telephone number and a U.S. street address
be available to meet in person with the IRS at a reasonable time and place and
if the Partnership Representative is an entity, the partnership must appoint an individual who meets the substantial presence requirements to act as the "designated individual" of the entity serving as Partnership Representative.
Challenges in not appointing a partnership representative
If a partnership does not appoint its own partnership representative ("PR"), the IRS can select any person to serve as PR with the power to bind the partnership and all its partners.
Although there is no strict technical requirement in the Regulations that a PR be a U.S. citizen, as a practical matter this is a reality because it can be challenging for a non-U.S. citizen to obtain a TIN number.
Strict eligibility requirements to elect out
There are strict eligibility requirements to opt out of the new regime, which includes the number and type of partners in a partnership and notification requirements to each partner. Virtually all hedge and private equity partnerships will not be eligible to elect out of the new audit rules due to not meeting the eligible partner requirement. Should the fund be eligible to elect out, this election must be made in a timely filed tax return. Partnerships should carefully consider the eligibility requirements with their tax advisor to determine the viability of opting out of the new regime.
THE WAYSTONE PARTNERSHIP REPRESENTATIVE SOLUTION
Waystone provides a comprehensive, competent and qualified U.S. Partnership Representative solution that meets all IRS requirements and protects the interests of the partnership. Accordingly, the PR and the Designated Individual acting on behalf of the Waystone Entity Partnership Representative shall not, without the prior written approval of the General Partner:
engage advisors;
schedule or attend meetings or conference calls with the IRS or advisors, unless additionally attended by the General Partner or such advisors as the General Partner shall appoint;
file requests, protests, court filings, settlements, or other documents with the IRS or courts;
propose, consent to or otherwise enter into any material agreements with the IRS (including waivers or extensions of statutes of limitations and settlement agreements); and
make any election on behalf of the Partners or Partnership.
KEY DIFFERENTIATORS OF THE WAYSTONE PARTNERSHIP REPRESENTATIVE SERVICES
SCALE AND LENGTH OF SERVICE
Visibility and access to best global fund governance + risk + compliance practices.
20+ years delivering market leading solutions to the investment management community.
POOL OF EXPERIENCED PARTNERSHIP REPRESENTATIVES
GLOBAL FIRM WITH LOCAL KNOWLEDGE
14 global jurisdictions servicing clients across 6 time zones with a robust U.S. presence.
US Partnership Representative Services
For additional information, please contact your usual Waystone professional.