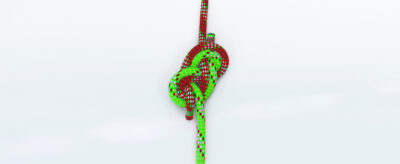 KB Associates and Waystone come together to create Europe's leading management company offering
KB Associates to join the Waystone Group
KB Associates ("KBA"), a leading professional services firm specialising in the provision of management company, governance, regulatory and related consulting services to the asset management industry, is pleased to announce that, subject to regulatory approval, it has reached an agreement to join the Waystone Group.
Headquartered in Ireland and with offices in London, the Cayman Islands, Luxembourg and Malta, KBA employs almost 100 consultants, advises over 250 international asset managers and supports investment funds with assets exceeding US$400Bn.
Mike Kirby, KBA Founder and Managing Principal commented, "An ability to address complex regulatory and governance issues across multiple jurisdictions is increasingly important to our international client base. Becoming a member of the Waystone Group, which has offices in fourteen locations across Europe, North America and Asia, allows us to deliver a single global solution."
Mike Kirby will become Executive Chairman – Europe and a Board member of the Waystone Group. He will be a significant investor in the combined businesses. Andrew Kehoe will become CEO of the Waystone Group in Ireland with Barry Harrington and Peadar De Barra becoming Managing Directors of the combined Irish businesses.
Derek Delaney, Waystone Global CEO, commented on the deal, "KB Associates has been the pre-eminent provider of governance and compliance services in Ireland for almost 20 years. We are very fortunate that KBA has chosen to join our institutional partnership and we are delighted to welcome all the key management and consulting staff of KBA. This agreement brings a depth of institutional UCITS expertise along with a talented and dedicated team of close to 100 new colleagues."
KB Associates was advised on the transaction by A&L Goodbody and Squire Patton Boggs led by Sheena Doggett and James Fitzgibbon respectively.
About Waystone
Waystone is the leading provider of institutional governance, risk and compliance services to the asset management industry.
Partnering institutional investors, investment funds and asset managers Waystone builds, supports and protects investment structures and strategies worldwide. With over 20 years' experience and a comprehensive range of specialist services to its name, Waystone is now supporting asset managers with more than US$1Tn in AUM.
Waystone provides its clients with the guidance and tools to allow them to focus on managing their investment goals with confidence.
Press Contact:
Alison Mitsas
About KB Associates
KB Associates is a leading professional services firm providing structuring, management company, compliance and governance services to investment funds.
Established in 2003 KB Associates operates in Ireland, Cayman, Luxembourg, London and Malta. It supports over 250 asset managers and provides extensive governance services to funds exceeding US$400bn. It has particular expertise in the establishment and operation of UCITS.
Please contact
Kirsten Scott
Account Director – Rostrum
E: [email protected]
M: +44-7873 637893