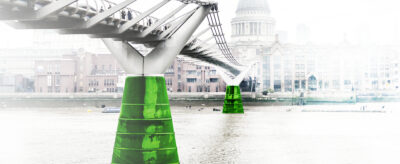 Waystone increases its UK offering with addition of T. Bailey Fund Services
Waystone is delighted to announce that it has entered into an agreement with T. Bailey Holdings Limited to acquire T. Bailey Fund Services (TBFS), which will further strengthen its presence in the UK Authorised Corporate Director (ACD) market.
TBFS, based in Nottingham, is an independent, fully-hosted ACD and fund administration service provider to the UK fund management industry, with more than 15 years' experience in running and administering funds. By coming together with TBFS, Waystone continues to grow its ACD capabilities in the UK with the addition of a well-regarded, comprehensive and premium service provider.
As part of Waystone, the TBFS team will focus on the continuity of its existing high-quality offering, whilst also being able to service its delegated fund managers with a wider pool of resources and expertise. Waystone's wealth of knowledge and resources will provide TBFS with enhanced compliance systems and resources to further support its oversight of current and emerging regulatory issues and developments, with its delegated fund managers gaining access to a multi-jurisdictional offering and an institutional-quality fund services provider.
Together, Waystone and TBFS will have ACD-related assets under oversight in excess of £10bn.
Jessica Kirk, CEO of TBFS commented, "The agreement with Waystone provides TBFS with a solid foundation for future growth. TBFS operates in a rapidly-changing industry and maintaining a service that remains both relevant and high quality takes a great deal of investment. High-quality personnel, compliance and operations are critical to ensuring our service proposition continually improves.
Our delegated fund managers place great value on TBFS's personal service proposition, and we are delighted to have found in Waystone a collaborative partner that shares this vision. Our clients will continue to be serviced from our Nottingham office and the TBFS management team will all join the Waystone ACD Senior Management team."
Rachel Wheeler, Managing Director, Europe of Waystone, added, "The addition of TBFS means we will be able to offer our clients a premium, fully-serviced ACD offering. This combination demonstrates our commitment to the UK market and allows us to serve more clients in a high-quality way with an established and trusted entity that has over 50 employees and a growing, first-class client base."
Completion of the transaction is conditional upon the Financial Conduct Authority (FCA) giving its approval to Waystone's acquisition of TBFS. Spencer House Partners acted as financial adviser and Farrer acted as legal adviser to T. Bailey Holdings Limited, while Squire Patton Boggs acted as legal adviser to Waystone in connection with the transaction.
About Waystone
Waystone is a leading provider of institutional governance, risk and compliance services to the asset management industry. Partnering with institutional investors, investment funds and asset managers Waystone builds, supports and protects investment structures and strategies worldwide. With over 20 years' experience and a comprehensive range of specialist services to its name, Waystone is now supporting asset managers with more than US$1Tn in AUM globally. Waystone provides its clients with the guidance and tools to allow them to focus on managing their investment goals with confidence.
Press Contact:  Alison Mitsas
Tel:  +39 327 751 1500
About T. Bailey Fund Services
T. Bailey Fund Services is an independent full-service host ACD and fund administration service provider to the UK fund management industry, with over £9bn assets under administration. It has over 15 years' experience in running and administering funds and offers a premium service through a dedicated team of industry professionals offering expertise and advice across all areas of fund administration. It has an established reputation as a trusted supplier, using market-leading technology and business automation processes to deliver tailored solutions. From seamless migration of funds to full compliance and operational oversight, TBFS works collaboratively with fund managers to promote joint innovation and successful long-term partnerships.