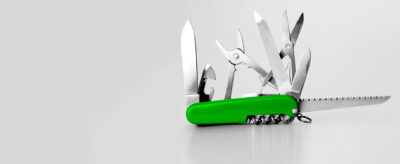 Aviation Lease Management Services
The Waystone Structured Finance team provides excellent aviation transaction management services to clients through one of the world's leading asset management software packages. The system offers options to clients that significantly reduce the administrative workload, including day-to-day monitoring and administration of transactions.
The professional and concise reports produced by the system are useful tools for clients as they liaise with lessees on all asset and contract particulars. The reports are also ideal marketing tools for the remarketing of leases nearing the end of their existing contracts or for the sale of the assets within their portfolio. The system ensures the smooth progression of both aircraft leases and loans throughout their term providing reassurance to the client that all key tasks and aspects of their contracts have been completed in a professional, organised, timely and efficient manner.
Waystone's aircraft lease & administration management services
Loan administration
Waystone's loan administration services help manage aviation loans for clients by creating and managing loan payment schedules and any fees related to the loans. Payment schedules can be generated as well as invoices for interest payments and fees associated with the loan. This significantly reduces the administrative workload for a client, especially clients with a high-volume portfolio of loans, whilst additionally providing quality support for audit purposes.
Contracts management for aircraft rental and maintenance invoicing
Key input information, taken from the executed lease agreements and documentation, is used to automatically create an Aircraft Lease Summary Report, monthly rental and maintenance invoices and a Debtors Report. These reports are created in a professional and consistent manner, in line with the terms of the lease agreement. Waystone then sends these invoices directly to the client and lessee at the specified date each month.
Aircraft Lease Portfolio, Lease Summary and Lease Marketing reports
These reports summarise aircraft lease contract information into professional and succinct reports. These are live documents that are constantly updated for the latest information and events, as well as maintaining the static contractual information, which is essential for keeping the lease on track. The Lease Summary Report is also a useful marketing tool for the client to lease, re-lease or sell the aircraft, as all pertinent information is contained concisely in one user-friendly report.
Contracts Diary
An Asset Management Diary Report outlines the tasks or covenants that are required by the aircraft lessor/client for a given time period. In addition, the report indicates if there are any outstanding items that need immediate attention. The diary ensures the smooth progression of the leases throughout their term,
providing reassurance to the client that all key tasks have been completed in an organised, timely and efficient manner.
To find out more about these aviation asset management services please reach out to your usual Waystone representative or contact us.
FAQs