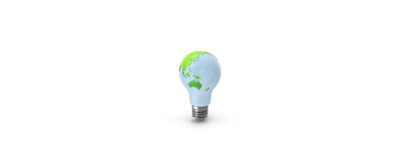 Global ESG regulatory summary and outlook for 2023
At Waystone, we pride ourselves on being the world's leading risk, governance and compliance firm, supporting managers with over $2Tn in AUM.
We recognise that ESG poses both opportunities and challenges, and there is no 'one size fits all' approach for managers to incorporate ESG at the corporate and product level. Similarly, regulators and investors have differing ESG priorities, but with the increased focus on ESG, there is increased risk of regulatory and legal action resulting from claims around mis-selling, even in those jurisdictions that do not currently have ESG regulations in place.
At Waystone, we have a global team that are here to help.  Whether you need assistance to upgrade your Article 6 product to an Article 8 product, require help to prepare for and respond to investor ESG due diligence or think you could you benefit from some assistance in portfolio monitoring and reporting on ESG metrics, Waystone can offer assistance and guidance. We can also review and provide assurance on your ESG policies, procedures and disclosures, and assist with the drafting and upgrading of ESG policies, frameworks and control procedures to address any gaps.  Our solutions are tailored to your firm, your strategies and are scalable.
Our webinar in January 2023 had the ambitious goal of giving a global ESG outlook in less than an hour.  For those of you that missed it, the replay is available here.
We have put together a summary of key points for each region:
EUROPE
CAYMAN ISLANDS
The Cayman Islands Monetary Authority ("CIMA") is in the process of developing a suitable regulatory and supervisory approach for climate related risks and other ESG-related risks and whilst we don't know yet what that will look like, it's worth noting that in CIMA's April circular they noted that at a minimum, those charged with governance of regulated funds should have clear roles and responsibilities in managing and mitigating the risks from climate change and other ESG-related risks in line with the fund's set investment objectives and should start establishing reliable approaches for identifying, measuring, monitoring, and managing material ESG-related risks.
US
APAC
ESG regulations in Asia are largely fragmented but can be broadly categorised as follows:
regulations aimed to cut carbon emissions
guidelines to help financial institutions manage climate-related risks

 

regulations and policies that help to develop the ESG financial product market.
UAE
COP28, which is being hosted in the UAE in November/December 2023 is providing a real impetus to ESG thinking in the region.  The vision 2030 of both UAE and the Kingdom of Saudi Arabia highlight the importance of driving sustainability forward in alignment with UN Sustainable Development goals.
Specific regulatory requirements in relation to ESG lag the developments of Europe and USA, but listed companies are expected to provide disclosure of their ESG progress in terms of 31 ESG indicators based on the recommendations of the Sustainable Stock Exchanges Initiative and the World Federation of Exchanges.
We also see that the sovereign and institutional investors into funds are imposing ESG requirements on fund managers by side letter, including assessment of ESG risks for each portfolio investment, monitoring ESG compliance within the portfolio and regular reporting on ESG implementation.
ESG is closely correlated in many ways with the principles of Islamic Finance, which has been present in the region for decades.  Both have a focus on ethical, long term investing and both use exclusionary screening to filter out inappropriate investment opportunities.  In fact, ESG investments which also meet Sharia principles have been found to have ESG scores of 10% higher than those ESG investments which would have been viewed as non Sharia.1
UK
On October 2022 the Financial Conduct Authority ("FCA") released the delayed and eagerly anticipated consultation paper, Sustainability Disclosure Requirements ("SDR") and Investment Labels – CP22/20. The FCA state that their approach to ESG regulation is designed to:
align with FCA's statutory objectives of protecting consumers and market integrity
tackle greenwashing, which is a core strategic priority for the FCA
enable consumers to trust ESG investment products.
If you would like to discuss any of these topics with one of our expert ESG professionals, please reach out to your usual Waystone representative or contact us below.
Introduction:


Claire Simm

, CEO, Waystone Compliance Solutions Europe
Moderator:


Rebecca Palmer


Executive Director, ESG

Cameron Flag


Principal Consultant, Waystone Compliance Solutions

Sinead Murray


Executive Director, Waystone Compliance Solutions

Nithi Genesan


Director of Compliance, Waystone Compliance Solutions

Carwyn Evans


Managing Director, Waystone Compliance Solutions

Nigel Pasea


Managing Director, Regional Head MENA, Waystone Compliance Solutions