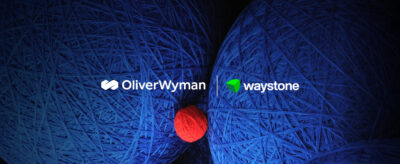 The Renaissance of ETFs
Exchange-traded funds are surging and fueling market opportunities
The growth in exchange-traded funds (ETFs) has been the single most disruptive trend within the asset management industry over the last 20 years. As of the end of December 2022, total ETF assets under management (AUM) have reached $6.7 Tn across the US and Europe, growing at approximately 15% compound annual growth rate (CAGR) since 2010. This is almost three times faster than traditional mutual funds. Historically, ETFs have been predominantly associated with passive investments — most often replicating performance of broad equity indices.
We believe the ETF landscape is just embarking into a next stage of growth — this time fueled by the rise in active ETFs. By 2027, ETFs will account for 24% of total fund assets, up from 17% today. We expect a significant part of this growth to come from active ETFs, creating a revenue opportunity for the industry that asset managers cannot ignore — irrespective if they are active in the ETF space today or not. Those who are big enough and believe in this strategic opportunity will bear the investment and build an active ETF franchise on their own, while others will rely on support from white-label platforms which provide a cost-efficient infrastructure for fund initiators to launch their ETFs.
This report commissioned by Waystone and conducted by Oliver Wyman seeks to give asset managers insights into this dynamic industry.
To view the report, please complete the short form below.