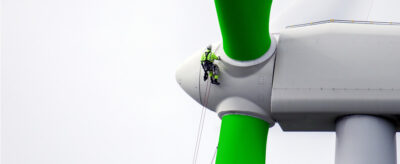 Environmental, social and corporate governance
Waystone seeks to incorporate ESG factors into the products it provides in order to impact the financial services industry and promote the more widespread adoption of ESG matters. Our values are central to achieving ESG impact.

Waystone is focused on ensuring that the integration of environmental, social and governance factors are engrained into its corporate life, in order to better manage risks and generate sustainable, working practices.
Environmental
This concerns any aspect of a company's activity that has a direct or indirect effect on the environment, either positive or negative. Protection of the environment in which we live and operate is part of Waystone's values and purpose. Environmental aspects that concern us are energy use, waste, pollution and natural resource conservation.
Social
As we grow as a company it is more important than ever that we aim to make a difference among the communities in which we operate. At Waystone our people champion causes close to their hearts and are the driving force behind our corporate social responsibility initiatives. Being aware of the wider community is important to us and we encourage staff globally to get involved in giving back to their local communities. Our aim is to foster networks, both professionally and within the heart of our local communities.
Governance
The Waystone approach to fund governance goes beyond simply providing a single director to a fund. It is built on the belief that fund governance is a system of controls and procedures and part of a wider, continual process – a system of checks and balances.
Good governance requires high-quality management, transparency and a corporate culture that values ethics and accountability. Waystone works with its clients to ensure that they meet the growing ESG requirements that are now part of the regulatory framework for investment decisions.
UN PRI
Waystone is proud to be a signatory to the United Nations-backed Principles for Responsible Investment Initiative (UN PRI) since 2021.
The PRI is the world's leading proponent of responsible investment. It works to understand the investment implications of environmental, social and governance (ESG) factors and to support its international network of signatories in incorporating these factors into their day to day decision making process to create a more sustainable global financial system and support long-term investment value. A list of UN PRI signatories can be found here.