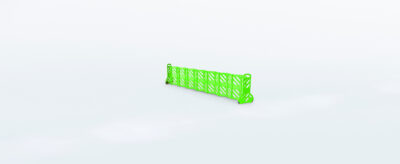 Cross Border Distribution Framework: ESMA Communication Guidelines
In July 2018, the EU began discussing a series of measures intended to reduce regulatory barriers in the marketing and distribution of funds across the EU as well to enhance consistency and transparency and reduce fund costs.
This ultimately resulted in the Cross Border Distribution Framework (CBDF), which came into force on 2 August 2021. To learn more, read our outline of the August measures.
The next step in the CBDF is implementing the ESMA Communication Guidelines[1] (the "Guidelines") by 2 February 2022. In recognition of a move to online communication, the Guidelines cover both traditional marketing materials and the digital sphere.
Intent of the ESMA Communication Guidelines
In line with the Directive's focus on transparency, the intention of the Guidelines is to support prospects and investors to understand the purpose of any marketing communication and, therefore, to avoid making investment decisions based solely on the information contained in such communications.
There are a number of elements that must be considered when building a marketing communication, some may have greater or lesser applicability depending on the message type. The information below is a non-exhaustive overview of the ESMA expectations.
Marketing communications must:
Only be accessible to investors or prospects in those jurisdictions where the fund has marketing permissions
Be clearly labelled as such

For documents such as presentations or factsheets, ESMA recommends the following statement be provided on the first page of the material:

"This is a marketing communication. Please refer to the [prospectus of the [UCITS/ AIF][Information document of the AIF] and to the [KIID/KID] before making any final investment decisions."

For shorter social media communications using one of the below is acceptable:

#MarketingCommunication
"Marketing Communication"
"This is a marketing communication"

For online video-based communications the statement must be visible throughout the video.

Be "clear, fair and not misleading"

Communications should be drafted with the ultimate audience in mind. If promoting a UCITS or a retail AIF, even if you will not be directly marketing to retail, it is good practice to minimise the use of technical terms as though marketing to retail
Document disclosures should contain a clear statement that it is not a contractually binding document.

Prominently display risks and rewards equally

Risks must be given in a similar font size and not tucked away in a footnote or disclaimer

ESMA recommends the use of a comparative table, which can be on a single page, to provide an appropriate summary of the risks and rewards of a product.

Portray any sustainability element appropriately

References to sustainability may not be disproportionate to the extent to which the investment strategy of the fund actually integrates ESG characteristics or objectives
For Article 8 and Article 9 funds a link to the SFDR disclosures must be provided, along with a statement that any decision to invest in the fund should consider all characteristics or objectives set out in the fund documents.

Use defined parameters for costs and performance information

Costs should set out the impact on investment amounts and expected returns

Exchange rate fluctuations must be noted where costs are paid in a currency other than that of the member state(s) in which the fund is being marketed.

Past performance must be based on historical data:

A reference period of 10 years (or since inception, if less than 10) is needed for funds using KIIDs
A reference period of 5 years may be used for other funds
Cumulative performance should also note the annual performance
Simulated performance is limited to:

A new share class of an existing fund, based on the performance of another share class with the same features
A new feeder fund where the simulation is based on the master fund performance (provided there are no material differences in characteristics between the two)

Past performance information must be preceded by the following statement:

"Past performance does not predict future returns."

Use appropriate disclosure language throughout
How is "marketing communication" defined?
While the Guidelines do not seek to provide an exhaustive list, examples of what is not, and what may be, considered a 'marketing communication' are set out below:
Communication
Yes
No
Corporate communications describing activities or market developments

earnings announcements, organisational or senior management changes, etc.

X
Overall strategy information
X
Fund documentation

legal and regulatory documents: prospectus, PPM, KIID, KID fund financials, Articles of Association, etc.

X
Information or communication issued as pre-marketing (AIFs only)
X
Short online messages/social media posts without fund information

that include only a link to a webpage containing marketing communications, but do not make reference to a specific fund

X
Online posts with fund information

any post making reference to a specific fund, including only providing a fund name

X
Any communication or materials referencing a fund, regardless of the medium. For example:

printed or online documents
factsheets, presentations
email, webpages or social media
interviews and video or live presentations
advertisements or radio messages

X
Any communication addressed to investors or prospects located in the EEA
X
Any communication from a third party used by a manager for marketing purposes
X
Other key points
Marketing communications should only be accessible in jurisdictions where marketing of the fund is permitted, therefore any social media intended to be used should be checked for this control. Both marketing materials and communications will need to be provided to your Waystone ManCo/AIFM.
updating marketing documents

all material changes to marketing documents must be sent to Waystone prior to issuing to prospects or investors

posting marketing communications

these may only be visible in jurisdictions in which the fund may be marketed
if the proposed social media cannot apply the above control, consider adapting the post to link to a webpage with jurisdictional controls

ongoing tracking and reporting marketing communications

a log should be kept of all communications outlining:

where and when posted
intended audience
type
subject
jurisdictional reach

the log should be sent to Waystone monthly as part of delegated oversight reporting [2].
Summary
The Guidelines came into force in full on 2 February 2022. If you have yet to review and update your communications policies, procedures, and processes, now is the time to start.
We know our asset manager partners will be looking to practically meet the new requirements as they arise and Waystone is here to provide certainty to our clients and ensure they remain on the right side of distribution at all times. Should there be any aspect of the ESMA Communication Guidelines you would like advice or support on, please contact your Relationship Manager at Waystone, or contact us below.
[2] Starting with February 2022 reporting