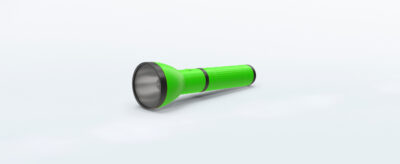 Waystone spotlight: fund administration services
As investor demands rise, client service becomes the most important differentiator for fund administrators
In the competitive landscape of funds, fund administrators are constantly seeking ways to differentiate themselves and gain a competitive edge. While operational efficiency and technological advancements have long been a focus, client service has taken the spotlight in the battleground for success.
Traditionally, fund administrators have competed on factors such as cost-effectiveness, reliability, and expertise in regulatory compliance. However, as the industry evolves and clients' expectations change, delivering exceptional client service has become increasingly vital. Today, fund administrators are realising that client service is no longer just a complement to their core offerings, but a key differentiator that can influence client retention and attract new business.
The importance of client service for fund administration

 
Several factors contribute to the growing importance of client service in the fund administration space.
Increased regulatory scrutiny have made asset managers and their investors more risk-averse and demanding. They seek administrators who can provide personalised and timely responses to their inquiries, address concerns proactively and demonstrate a deep understanding of their business needs.
Technology has empowered clients with greater access to information, real-time reporting, and self-service tools. As a result, they expect fund administrators to provide seamless digital experiences, intuitive platforms and transparent communication channels.
The rise of alternative investment strategies and complex financial products has increased the need for specialized knowledge and tailored solutions. Clients now require fund administrators who can navigate complex structures, offer sophisticated analytics, and provide strategic insights that can aid decision-making.
Key considerations for fund administrators
To succeed in this evolving landscape, administrators must adapt their client service strategies accordingly. Key considerations include:
Des Johnson, Global Chief Revenue Officer at Waystone, says: "As competition in the market increases and investors demand more from their fund administrators, those that prioritise client service will emerge as the winners."
He continues, "Like all Waystone Services, our Fund Administration teams are committed to providing exceptional client service to our clients. We have invested in technology and training to ensure our staff are able to provide timely and accurate information to our clients. Our dedication to client service has been acknowledged by many accolades internationally. But more importantly, it has been recognised by our clients, who have consistently rated the company highly in client satisfaction surveys.."
About Waystone
Waystone is the leading provider of institutional governance, risk and compliance services to the asset management industry.
Partnering with institutional investors, investment funds and asset managers Waystone builds, supports and protects investment structures and strategies worldwide. With over 20 years' experience and a comprehensive range of specialist services to its name, Waystone is now supporting asset managers with more than US$2Tn in AUM.
At Waystone, we see ourselves as your architects in the world of asset management and our primary aim is simple: to design, build and support the investment structures and strategies you need so you can pursue your investment goals with complete confidence.