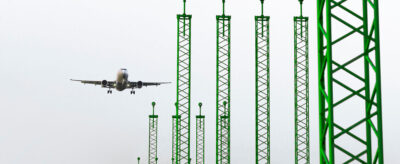 Aviation Transaction Services
Waystone's aviation transaction services are based in Ireland, a hub for aircraft leasing and aviation finance.
With over 70 countries in our double tax treaty network and a favourable tax environment, we can offer you a comprehensive and competitive service in the domicile of choice for aviation leasing transactions.
We are committed to offering you a high-level support solution. As a specialist structured finance service provider, we work seamlessly with some of the best law firms and professional advisors in Ireland and internationally, to provide you with highly-effective solutions for aircraft leasing transactions.
Comprehensive Aviation Leasing Services for SPVs
Our aircraft leasing consultants are at the forefront of this industry as a result of our extensive experience of securitisation. We provide support services to SPVs engaged in various aircraft lease types including:
Sale and lease back
Operating lease
Financing lease
Securitisations of aircraft or engine portfolios
Learn About the Benefits of Launching a Regulated Aviation Fund
Waystone's Aircraft Lease Management & Administration Services
Waystone offers the following management and administration services:
Special Purpose Vehicle (SPV) incorporation
Directors
Company secretary and secretarial services
Registered office
Bookkeeping, taxation and reporting international registry compliance
Share trustee
Bank account and treasury management services
Aircraft lease (from commercial aircraft to private jets) and contracts management via Leasepoint
The Benefits of Launching an Aviation Fund
Transcription
Let's talk about the benefits of a regulated aviation fund. A regulated aviation fund is normally established as a QIAIF. That's a Qualified Investor Alternative Investment Fund, which is an investment strategy that is focused on aviation assets. Regulated aviation funds exist due to the ever-increasing investor demand for aviation opportunities, implemented through a regulated structure rather than the alternative unregulated structures, such as an SPV or a securitization.
What are the benefits of a Regulated Aviation Fund for the fund manager or lessor?
It's the access to a larger pool of investor capital, including large insurance companies and pension funds. Also, there's no requirements to have skin in the game, which is often the case when securitizing a portfolio of assets in Europe. Patient investor capital means more realistic investor expectations in terms of returns over a longer time horizon when compared to a typical corporate bond issuance. And for investors, the benefits include investors being protected by a fully regulated, AIFMD compliant structure. This type of structure is safer than alternative unsecured funding vehicles. Due to its regulation, investors are less constrained in the amount that they can allocate to this QIAIF structure. Contact us today to find out how Waystone can help with the setup and management of your regulated aviation fund.
Read more