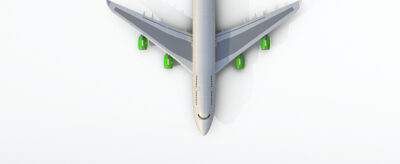 Regulated Aviation Funds
What is a Regulated Aviation Fund?
A Regulated Aviation Fund ('RAF') is a Qualified Investor Alternative Investment Fund ('QIAIF') with an investment strategy that is focused on aviation assets.
RAFs exist due to the ever-increasing investor demand for aviation investments, implemented through a regulated structure rather than an unregulated structure:
In Ireland, QIAIFs are regulated by the Central Bank of Ireland and were introduced to meet European Union requirements under Alternative Investment Fund Managers' Directive ('AIFMD')
AIFMD sets standards for Alternative Investment Funds around raising private capital, remuneration policies, risk monitoring and reporting and overall accountability.
QIAIFs have been in existence since 2012 and are a proven solution to the AIFMD requirements. Waystone is a specialist in this field and has been an authorised AIFM since 2012. QIAIFs have been used for aviation investments since 2017.
Key Features of QIAIFs
Where the fund has an Alternative Investment Fund Manager ('AIFM'), such as Waystone, they can avail of the AIFMD passport to market and distribute the QIAIF across the EU.
The AIFM is responsible for risk management, investment management, oversight of service providers and manages ongoing reporting requirements to the Central Bank of Ireland. Investment management is usually sub-delegated back to the manager, allowing them focus on alpha generating activities.
As QIAIFs are regulated, they allow institutional investors to significantly increase the amount of capital available for investments.
QIAIFs are exempt from Irish income tax and capital gains tax on income and gains arising from their investment activities and can make distributions to non–resident investors free of any Irish withholding taxes.
A QIAIF can be structured in various legal forms.
QIAIFs are not subject to any borrowing restrictions or leverage requirements.
QIAIFs can be open-ended, for example they must meet liquidity requirements, or closed-ended.
The implementation of BEPS measures and EU ATAD Directives may have an ongoing negative impact on the distribution of profits from unregulated vehicles. Exempt regulated vehicles however are generally not impacted by such tax reforms. Also, it is expected that unregulated vehicles feeding up to a regulated vehicle may avoid tax leakage with appropriate structuring but legislation in Ireland has yet to be published.
Benefits of Launching a Regulated Aviation Fund with Waystone
Benefits for a Fund Manager/Lessor
Access to a larger pool of investor capital, including large insurance and pension funds
No requirement to have 'skin in the game' for example, when securitising a portfolio of assets in Europe
A rise in interest rates will not impact the ability to raise capital and investors into the fund will invest at par and do not expect a defined percentage plus a spread, as they would in a corporate bond issuance.
Benefits for Investors
An investor is protected by a fully-regulated AIFMD compliant structure
This is safer than an unsecured loan to an aircraft lessor
Due to its regulation, investors are less constrained in the amount that they can allocate to the structure.
Waystone's unique and trusted Regulated Aviation Fund services are operated using a relationship manager model and are supported by an expert servicing team. Waystone offers a diverse range of experienced directors and support staff, who are assigned to a client when the asset class fits with their relevant experience.
To find out more aviation fund solutions please contact your usual Waystone representative.