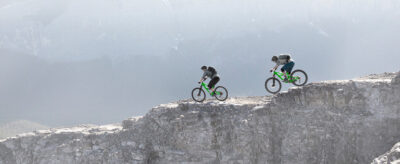 UCITS Guide
UCITS are open-ended collective investment schemes established and authorised pursuant to EU law, as implemented in the member states of the EU.
Perceived as safe and well-regulated investments, once authorised, a UCITS can be marketed and sold to retail investors throughout the EEA. Over the past 30 years, the UCITS product has become increasingly popular as a liquid, transparent, diversified and robustly regulated investment product, with Ireland at the forefront of UCITS investment fund product development.
About Irish UCITS Funds
Ireland is widely recognised as one of the world's leading international fund centres for domiciling and servicing collective investment schemes. Irish UCITS funds are regulated by the Central Bank of Ireland (the "Central Bank") pursuant to the various UCITS Directives, as implemented into Irish legislation. UCITS today can invest in a diverse range of financial instruments. This starts with investment in 'transferable securities' (broadly being listed shares and bonds) as well as:
(i).    shares of other regulated funds;
(ii)    cash, cash equivalents and money market instruments;
(iii)   financial derivative instruments. There is also a facility for an investment of up to 10% in unlisted securities.
As the rules for permitted asset classes and governance requirements continue to evolve, UCITS continue to be a popular investment management product.
Benefits of Launching a UCITS
UCITS have an "EU passport" enabling their units or shares to be marketed and sold to all types of investors, including retail investors, in the other EU member states.
Regulated product and branding: A UCITS fund is a regulated investment fund that is subject to the prudential supervision of the Central Bank. The benefits of being highly regulated include a strong level of investor protection and favourable branding from being established as a regulated investment fund.
Highly liquid
UCITS Key Features
Traditional strategies – equity, fixed income, convertible bond, money market
Alternative strategies – equity long/short, credit long/short, fixed income long/short, etc.
Alternative Products – exchange-traded products and structured products such as index funds.
Asset Eligibility – At least 90% of assets must be in liquid (UCITS eligible) instruments. No direct short selling is permitted. Direct exposure to real estate and commodities is not permitted.
Liquidity – A UCITS must be able to offer redemptions at least twice a month
Asset Diversification – No single asset can represent more than 10% of the fund's assets.
Borrowing and Leverage Limits – Temporary borrowing is limited to 10% and is not permitted for investment purposes.
UCITS Fund Structures
Four structures may be used when setting up a UCITS in Ireland. These are:
An Irish Collective Asset Management Vehicle ("ICAV")
A Variable Capital Company ("VCC")
A Unit Trust
A Common Contractual Fund ("CCF")
Types of UCITS Service Providers
Management Company
Each UCITS must appoint a management company or be structured as a self-managed UCITS. An Irish UCITS Management Company must appoint locally based persons who conduct managerial functions and other staff with sufficient time dedicated to their roles in order to fulfil their duties, which include oversight of delegated activities. The management functions, each of which must be performed by a designated person include the following six key managerial functions:
Regulatory compliance
Fund risk management
Operational risk management
Investment management
Capital and financial management
Distribution
Fund Administrator
An Irish administrator is required to be appointed. The duties of the administrator include:
Calculating the net asset value and net asset value per share, updating/confirmation of the prices of the underlying securities and the calculating of income and expenses accruals;
Maintaining and updating all accounting records (i.e., records of income, expenses, assets and liabilities; semi-annual and annual accounts);
Maintaining the partner unitholder/shareholder register; and
Originating all correspondence and dividends/income distributions to partners, unitholders/shareholders.
Depositary
Depositary services (including the safekeeping of assets and supervision of the custody network) involve the appointment of a local depositary to ensure that they can be subject to adequate supervision. Key functions include
safekeeping;
oversight;
cash flow monitoring.
In carrying out its functions, the depositary should not create conflicts of interest between the UCITS, the investors, the UCITS Management Company and the depositary.
Investment Managers
If the investment manager has not already been cleared to act as an investment manager to Irish collective investment schemes by the Central Bank, clearance from the Central Bank must be sought. Applications for clearance to act as an investment manager may take two forms:
Non-EU Based Applicants (including UK applicants)
EU Based Applicants
Auditors
All Irish UCITS require an annual audit from an independent auditor appointed by the UCITS. The same requirement applies to the UCITS Management Company.
Directors
An Irish authorised UCITS which has appointed a UCITS Management Company must have at least two Irish resident directors.
Irish Legal Counsel
All Irish UCITS and/or UCITS Management Companies must appoint Irish legal counsel.
Corporate Secretary
All Irish UCITS and/or UCITS Management Companies must appoint a corporate secretary. Typically this is another corporate entity which is qualified to provide corporate secretarial services.
Required UCITS Fund Documents
The following Fund documents will be required when establishing a UCITS in Ireland:
Prospectus (and supplements if required) ("Prospectus").
Key investor information document ("KIID").
Constitutional document.
Management Agreement.
Administration Agreement.
Investment Management Agreement.
Depositary Agreement/Trust Deed.
Administration Agreement.
Distribution Agreement (if the investment manager is not undertaking distribution on behalf of the UCITS).
Any other agreements with service providers.
To learn more about UCITS fund structures in Ireland, download our UCITS guide below.
UCITS FAQs