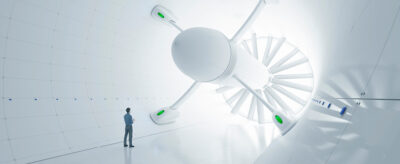 Launching A Cayman Fund
The Cayman Islands is the obvious solution to launch an offshore fund.
The Cayman Islands is the world's fifth largest financial centre and home to approximately 28,000 regulated funds. It has therefore long been the first choice of hedge fund managers and it continues to see a growing number of offshore funds incorporations. It is home to almost 80% of offshore hedge funds globally and is regulated by the Cayman Islands Monetary Authority. Its key benefits are set out below:
its legal and financial framework encourages growth and offers offshore funds a safe and flexible business environment for both investors and managers
in addition to no direct taxation, the Cayman Islands offers many advantages including convenient US East Coast time zones and the ability to service European time zones during the same day
public and private sectors have co-operated closely since the early 90s, resulting in a highly-respected and well-regulated regime for the hedge fund industry.
Flexible fund management and investment strategies
The success of the Cayman Islands in attracting offshore funds is in large part a result of its Mutual Funds Law that does not impose restrictions on a Cayman fund's investment strategy. The law does not impose restrictions on the investment policies or strategies that a hedge fund may adopt. It does, however, require active, continued and robust disclosure to the fund's investors. This allows the offshore fund manager considerable discretion and flexibility with regards to how the fund is operated, allowing investors to make well-informed decisions based on their own risk assessment. It is worth noting that the Cayman Islands' investment fund fee structure is globally competitive, another benefit to the Cayman fund manager and investor looking to launch an offshore fund while factoring in the ongoing expenses of the fund.
Waystone can assist in launching your offshore fund
Waystone's substantial and diverse client base includes the world's leading investment funds, offshore funds, financial institutions and high net worth individuals. With the industry's largest team of full-time professional independent directors, associate directors and associates — all of whom utilise forensic governance techniques and leverage industry-leading proprietary technologies — Waystone successfully operates more fund directorships than anyone else in the world. Its expertise is complemented by a comprehensive range of specialised investment fund services capabilities, making Waystone a full-service firm for investment advisers and funds. Waystone is the natural choice for those seeking fund governance solutions when looking to launch a Cayman Fund.
Providing a smooth set-up process
Waystone assists clients through the process to seamlessly set up a Cayman Fund, having leveraged excellent relationships with both US and Cayman Counsel who will assist with this process and work closely with both Waystone and the fund manager.
Market-leading position for offshore funds
Waystone has the largest capacity in the industry and successfully operates more offshore fund directorships than anyone else globally. Its market-leading scale and position are major advantages to the fund stakeholders it serves, and its exceptional track record has been stress tested and proven over its 20 year history, including a flawless performance during the 2008 global financial crisis, when the failings of many fund directors were exposed.
Pioneering global investment practices
Waystone's principals are recognised as leaders within the global investment industry and have played integral roles in the development of the industry over the last two decades, having pioneered many of the practices and techniques that have now become industry standard.
Contact a Cayman fund professional at Waystone to learn more.