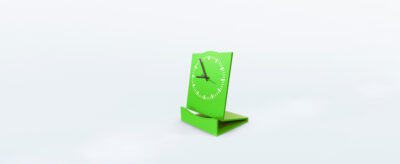 FinSA requirements – end of year deadline approaching
The Swiss Financial Services Act (FinSA) came into force on 1 January 2020, changing the regulatory requirements for offering investment funds to Swiss clients. In addition to the already existing Collective Investment Schemes Act (CISA), which regulates products, FinSA dictates the rules of conduct for those providers offering financial products in Switzerland.
FinSA Requirements
The expanded requirements of the Swiss Financial Services Act now include:
Affiliation to an ombudsman
Registration of client advisors
Professional insurance requirements
New organisational rules
New conduct rules
A new classification of clients.
The obligations that apply to each provider depend on their regulatory status and the targeted client categories.
FinSA Deadline
On
31 December 2021
, the two-year transition period allowing for compliance with the new rules comes to an end. Many providers operating in the Swiss market have already fulfilled these requirements, often as requested by their Swiss clients who have growing expectations for
fully-compliant distribution activities
.
From 1 January 2022, all providers offering products to Swiss clients must comply with the new regulation.
How can Waystone help?
Waystone provides its clients with a comprehensive solution package for
FinSA compliance
, including:
Assessing the client's situation and determining which obligations apply.
Affiliating the client with a recognised ombudsman.
Registering the client's advisors.
Training and certifying the client's advisors and personnel.
Waystone continues to offer its specialist fund representation service, which is also required in most cases for fund offering and our legal partners are ready to help you, should you require advice from a Swiss law office on any aspect of these regulations.
Waystone's comprehensive Swiss offering allows you to benefit from a first-class level of governance for all Swiss-related matters, a continuous regulatory watch and a simplified process that will reduce costs and time to market.
If you have any questions about any of the details included here, please contact us.