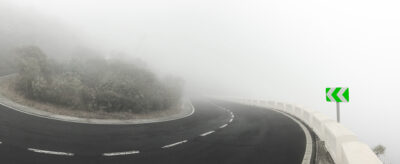 Community Matters
At Waystone, we are committed to making a difference in the communities in which we operate. We are proud to support and work alongside a variety of charitable foundations that make a lasting difference.
Our global initiative "Waystone Gives Back" aims to support charities, non-profit and community organisations, both local and international, a sample of these are listed here:
basis.point
basis.point is the charity of the Irish funds industry and its wider ecosystem. The charity was set up in 2014, with the ambition to give every child in Ireland equal access to a brighter future through education. Founded on the idea of joined up giving, basis.point is a unique example of industry colleagues putting their time, energy and resources together, to combat one single issue, educational disadvantage. Waystone is proud to be a corporate patron of basis.point.
The Breast Cancer Foundation, Cayman Islands
This organisation, founded in 2008, works diligently to raise awareness and provide local practitioners with the training, skill, and medical equipment to be able to help breast cancer patients in the best way possible. The Foundation also provides healthcare and support to patients undergoing breast cancer treatment. Its gala dinner fundraiser is held annually with all funds raised from the event benefitting breast cancer patients in the Cayman Islands.
Daffodil Day – Irish Cancer Society
Daffodil Day is the Irish Cancer Society's biggest fundraiser, taking place each year in March and raising millions of Euros to support cancer patients and their loved ones by providing free advice and support, as well as by funding life-saving cancer research. Our Dublin-based staff organise an annual Daffodil Day pin selling and coffee morning to raise funds for this charity.
Great Ormond Street Hospital, London
Great Ormond Street Hospital is a leading children's hospital, housing the widest range of specialists under one roof. The hospital is at the forefront of developing new and better ways to treat childhood diseases and pioneering numerous breakthroughs in paediatric care. Waystone staff have raised money for this charity in a variety of ways over the years including, a 560 kilometre London to Paris bike ride and participating in the Royal Parks Half Marathon in London.
Meals on Wheels, Cayman Islands
Waystone is pleased to support this charity in the Cayman Islands. Meals on Wheels provides free, hot, nutritious meals to seniors, the homebound and the disabled throughout the Islands, Monday to Friday, 52 weeks of the year. The service supplies them with the assistance needed to retain their self-worth and independence and the ability to remain in their homes.
Our Lady's Children's Hospital, Crumlin, Dublin
Our Lady's Children's Hospital, Crumlin (CMRF Crumlin) is the largest children's hospital in Ireland. An acute paediatric teaching hospital, it specialises in children's childhood cancers and blood disorders, cardiac diseases, major burns, cystic fibrosis, clinical genetics and rheumatology.
Movember
Staff in many of our global operations have been supporting this charity annually. Since 2003, Movember has funded more than 1,250 men's health projects around the world, covering issues such as mental health and suicide prevention, prostate cancer and testicular cancer. The charity aims to challenge the status quo, shake up men's health research and transform the way health services reach and support men.
RNIB
The Royal National Institute of Blind People (RNIB) is one of the UK's leading sight loss charities and supports almost 2 million people since its creation in 1868.
Saint John of God Hospital, Dublin, Ireland
Saint John of God Hospital is a leading European, not-for-profit, independent mental health care provider. A service of Saint John of God Hospitaller Services Group, it is an independent acute psychiatric teaching hospital with 182 in-patient beds and is one of the leading European providers in mental health treatment and care.
Society of St. Vincent de Paul
The Society of St. Vincent de Paul (SVP) was founded in Ireland in 1844. It is the largest voluntary charitable organisation in Ireland. Its focus is on a practical approach to dealing with poverty, alleviating its effects on individuals and families through working primarily in person-to-person contact by a unique system of family visitation and seeking to achieve social justice and equality of opportunity for all citizens.