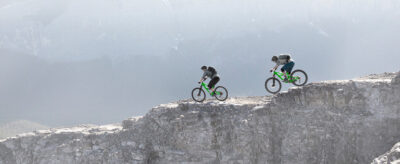 Swiss Fund Solutions
Waystone is authorised and regulated by FINMA to provide Swiss fund representation, distribution services and arrangements with the paying agent bank.
Our comprehensive Swiss Fund solution allows you to benefit from a high-quality level of fund governance, a continuous regulatory overview and a simplified process that reduces both costs and time to market.
Swiss fund representation services
Switzerland is an attractive market, of which Waystone has a deep knowledge. As a result, we are accredited by the Swiss Financial Market Supervisory Authority (FINMA) and authorised as an asset manager that is regulated to represent foreign funds for distribution in Switzerland to both professional and retail investors. Our Swiss fund representative agent solutions include the following:
CISA compliance:

we undertake

Swiss fund representation in accordance with the Collective Investment Schemes Act (CISA). This includes direct communication with FINMA and investors, addressing any investor queries that may arise.
Swiss fund analysis and due diligence: our experienced team will conduct a comprehensive analysis and due diligence on Swiss funds, ensuring they meet the necessary standards and regulatory obligations.
Regulatory updates: we keep the fund manager informed about relevant regulatory developments in the Swiss fund market

R

epresentation

for

UCITs and AIFs

:

our

expertise

extends to UCITs and AIFs in Switzerland,

catering to a diverse range of investment vehicles.

 

L

egal advice & initial FINMA-filing

: we

provide

valuable legal advice to fund managers and

assist

in the

initial

FINMA filing process.

 

C

oordination with tax advisors

: we

facilitate

seamless coordination with tax advisors, ensuring that all tax-related aspects are adequately addressed and compliant with Swiss regulations.

 

M

onitoring of distribution activities

:

w

e diligently

monitor

distribution activities, ensuring that they align with regulatory requirements and best practices.

 

Paying agent services: we arrange for paying agent services with a

reputable

Swiss bank chosen by the fund manager.
FinSA-compliant fund management in Switzerland
The Swiss Financial Services Act (FinSA) came into force on 1 January 2020. As a result, regulatory requirements must be met when offering foreign funds to those investing in the Swiss market. These expanded regulatory requirements for Swiss funds now cover the following:
collection & processing of documents
client advisor training
coordination of requests through register/ombudsman office
notification of changes to register/ombudsman office
an affiliation to an ombudsman
registration of client advisors
professional insurance requirements
new organisational rules
new conduct rules
a new classification of Swiss investors.
The obligations that apply to each provider depend on the type of product being offered.
To meet those needs, we provide our clients with a comprehensive Swiss fund management solution package that ensures full compliance with FinSA.
Fund distribution in Switzerland
We will address all requirements connected to the distribution activity and facilitate the distribution of funds.
Our key Swiss distribution services include the following:
providing access to banking distribution platforms
contracting and performing due diligence of Swiss fund distributors
providing fund distribution agreements that are compliant with the Swiss Fund and Asset Manager Association (SFAMA) standards
negotiating, at the fund manager's request, distribution contracts with fund distributors, within the limitations of the SFAMA distribution agreements
facilitating contact with qualified institutional investors through capital introduction events and meetings
acting as a global distributor, organising retro-cessions for fund distributors and third-party marketers.
Learn more about our Swiss Distribution Solutions
Establishing Swiss Representation for an AIF Structure Timeline
Party
Fund & Waystone
Waystone
Number of Business Days
15 Days
In the interim
Task

Representation and Paying Agent Agreements Negotiation
An attestation issued by the National Regulator for the Fund

The name of the Rep and PA are modified according to the Prospectus, the KIIDs, and related fund documents for use in Switzerland
Timeline and Workflow to Obtain FINMA Authorisation for the Change of Swiss Representative
Party
Fund & Waystone
Waystone
Fund & Depositary & Former Representative
Waystone
FINMA
Number of Business Days
15 Days
In the interim
5 Days
4 Days
19 Days
Task

Representation and Paying Agent Agreements Negotiation
An attestation issued by the National Regulator for the Fund

Names of the representative and the Paying Agent
are changed in the Prospectus and KIIDs
Waystone prepares the letter of resignation and the press announcement regarding the change of representative
Waystone prepares a request to FINMA for the change of Representative

The Fund signs the new Prospectus and has it signed by the Depositary bank
The fund sends a letter of resignation to the current Rep
The current representative counter signs the change of rep request to be sent to FINMA, and sends it to Waystone

Waystone places the publication of the announcement regarding the change of representation
Once the publication of the announcement is made in the media, Waystone files the formal request for a change of representative with FINMA

FINMA issues authorization for the change of representative
30 Calendar days after the date of publication, Waystone officially becomes the Swiss representative of the fund
Why Choose Waystone?
By choosing Waystone, you gain access to a team of knowledgeable and experienced professionals who are dedicated to providing clients with high-quality governance, continuous regulatory analysis, and a streamlined process that reduces costs and time to market. 
To learn more about our European Solutions, get in touch with a Waystone representative today.
Swiss Fund FAQs