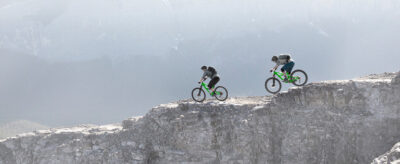 Investment Servicing Solutions & Trade Execution
Our experienced team of dedicated operations professionals and execution-only traders provide investment servicing and trade execution services that can be supplied on a standalone basis or in conjunction with our AIFM/ UCITS Management Company offering.
Trade Execution Services

Buy-side

Outsourced trading desk for investment managers, providing execution of equities, bonds, Foreign Exchange (FX) and Over-the-Counter (OTC) traded instruments
Existing network of brokers to provide a tailored trading solution for any size client.

Sell-side

Give-up execution for Futures and Options on various exchanges including CME, ICE, EUREX, CBOE
Access to global trading platforms for direct market access
Full range of order type execution management solutions including algorithm and timed orders
Average trade price allocation
Post trade reporting and allocation of Block Trades and Exchange for Related Positions (EFRPs).
Middle office outsourcing
Our Middle Office services enable you to reduce the cost of processing trade activity by utilising a team dedicated to the orderly and timely confirmation and settlement of trades and corporate actions.
Share class and currency hedging
Our share class services ensure that a comprehensive and customisable currency hedging programme can be defined, managed and monitored, regardless of whether the hedge relates to a share class, individual security, fund or managed account or a plan comprising several of these. This is achieved through the use of hedging instruments, such as forwards and futures contracts.
Liquidity management solutions
Our Liquidity Management Service is focused on enabling you to maximise the yield on idle cash in a simple and effective way. Our team consists of highly-experienced investment management professionals, who routinely provide prudent liquidity management strategies.
These liquidity management solutions are tailored to your asset management requirements and include the following:
providing low minimum amounts – ideal for smaller funds
facilitating access to institutional investment managers and products
providing a diverse range of European funds which can be customised for key priorities including risk/return ratios, maturity, credit quality and a range of currencies
providing mixed products and applying customised investment parameters which our Liquidity Management Team will actively manage and monitor on an ongoing basis
preventing co-mingled holdings transactions.
To learn more about our services, contact your usual Waystone representative today.