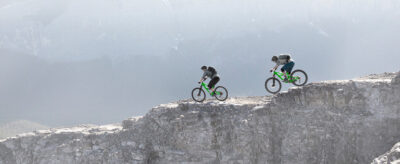 AIFMD and UCITS Management Company Solutions
Our AIFMD and UCITS Management Company solutions team has always been at the forefront of European regulatory changes and works to anticipate their implementation, ensuring our funds achieve first-mover advantage wherever possible.
We have over 20 years of experience in managing UCITS and AIFs and we were one of the first AIFMs to launch AIFMD-compliant funds. There are significant advantages to be gained when a fund is both managed and operated through our UCITS management company and Alternative Investment Fund. Not only does it ensure your fund meets the necessary regulatory requirements, it also means that you can focus on what you do best: portfolio management and pursuing asset growth.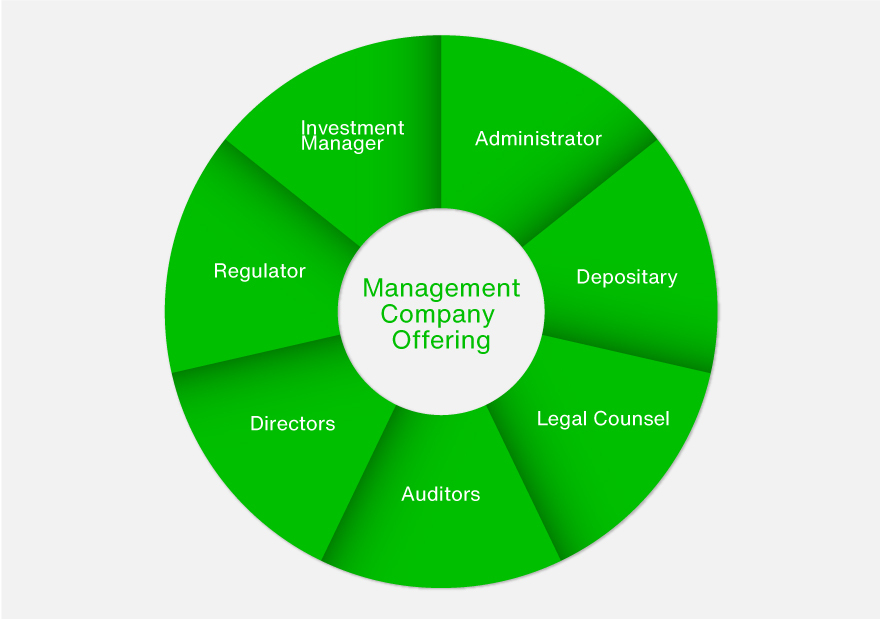 European investment fund management firm
We have a strong relationship with counterparties and alternative investment fund service providers with a technological infrastructure that is flexible enough to manage the increasingly complex regulatory requirements of investor reporting.
Within the AIFM or UCITS ManCo model, we are responsible for key asset management functions while the investment manager is appointed solely for investment management activities, allowing them to focus on their core competencies.
UCITS management company
We have the expertise to optimize the construction of your UCITS fund either as a standalone structure or as a sub-fund on our multi-award-winning UCITS platform ICAV. As an authorised UCITS management company, we possess full licences in both Ireland and Luxembourg and have passported in Malta and France.
Our team can provide you with advice on the compatibility of your investment strategy and setup structure, offering an objective opinion on the current demand for the investment strategy in the marketplace and advising you on how best to target it. Moreover, our Investment Solutions business provides us with market knowledge that can help fund managers to enter the European regulated market more effectively. This includes assistance with selecting the right service providers and distribution networks to support your sales strategy.
Alternative Investment Fund Manager (AIFM)
Similar to the procedures for UCITS, we can construct your alternative investment fund (AIF) either as a standalone structure or as a sub fund on a platform.
Waystone's Alternative Investment Management Company has dedicated teams throughout Europe to manage the economic substance requirements outlined in the AIFMD regulations, including AIFMD-related risk management, AIFMD passporting procedures, and regulatory oversight. This enables investment management and distribution functions to be delegated back to you without restriction.
Fund platform solutions
We offer our clients the opportunity to launch a European sub fund on an existing umbrella structure. This is achieved by leveraging the existing regulatory and operational framework that is already in place.
The main benefits include:
Rapid speed to market: a hosted solution is speed to market and access to a robust network of key service providers.
Individual branding retention: new sub fund managers can retain their own individual branding.
Legal separation and protection: each sub fund is legally separated and thereby protected from bankruptcy of other sub funds within the platform.
Comprehensive platform management: our platform management fee covers all key service providers and AIFMD services including AIFM/management company, administrator, depositary (fiduciary oversight), auditor, directors, risk and regulatory AIFMD reporting, company secretary, KIID/ KID production and hosting and launch coordination.
Streamlined cost management: we have taken on all of these expenses directly and can pass on a single line-item cost to sub funds for all of the above – by limiting fees to a maximum, a manager can manage their total expense ratio with confidence.
Client-dedicated management company services
We partner with investment managers to provide bespoke management company services as part of an overall structure for each Fund. As the appointed management company, we are responsible for primary management functions, while the investment manager is appointed solely for the investment management activities. The investment manager also selects the key service providers and board of directors of the fund.
If you already have your key service providers in place, we can provide regulatory substance in your preferred fund jurisdiction and a scalable solution to meet your future needs.
Waystone has broad and deep connections with the majority of fund administrators and depositaries in Europe and has strong relationships with independent directors, UCITS & AIFMD depositary services, and legal advisors who facilitate standalone AIFMD solutions.
Fund structuring
Waystone successfully directs managers to establish alternative investment fund vehicles across multiple jurisdictions, including Ireland, Luxembourg, the Cayman Islands, the US, France, Spain and Malta.
Service provider selection
As a result of our extensive fund range and experience working directly with a broad section of the market, we offer independence and an in-depth understanding of service provider capabilities.
A distribution-led team, with investor focus in mind. This means we can tailor your product to maximise asset-raising potential and connect you to the market.
Comprehensive fund structuring k

nowledge
All our clients benefit from the team's extensive fund structuring knowledge, which runs across several fund structures including UCITS, AIFs, offshore hedge funds, fund of funds, private equity funds and real estate funds.
Technology p

latforms
We continuously invest in our technology platforms to deliver efficient, value-for-money and scalable client solutions.
Future-proofing
We constantly monitor regulatory change and market developments to ensure funds serviced by Waystone continue to stay ahead of requirements.
Hosted solutions
We offer our clients the opportunity to launch fund structures by leveraging key service providers, within an existing regulatory and operational framework that is already predefined.
To learn more about our European Solutions, get in touch with a Waystone representative today.
FAQs