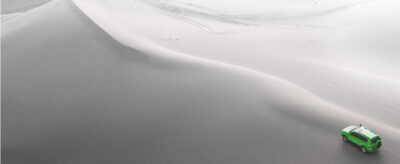 Independent Fund Directors
Waystone offers high-quality fund governance through experienced, independent fund directors, supported by advanced governance technology.
Our professional fund directors meet the fit and proper standards of the Cayman Islands Monetary Authority (CIMA). These Cayman independent fund directors, alongside all our fund governance professionals, utilise technology that provides a clearly documented audit trail to support the decision-making processes. Our independent directors leverage industry-leading proprietary technology to ensure all your needs are met.
The roles performed include the following:
independent professional fund directors
managing members and board of managers
general partners
trustees
advisory committee members
independent funds and investor representatives.
Cayman Fund Governance Solutions
Duties of a Cayman Fund Director
The duties of a professional director of a Cayman Fund are required as a result of the fiduciary relationship between the director and the Fund and are based on the laws as applied in the courts of the Cayman Islands, statute and regulatory guidance. There is no statutory codification in the Cayman Islands of the general directors' duties, responsibilities and liabilities. The duties of Cayman independent directors would typically be to that of the Fund however, in particular cases, can be to that of the creditors or individual shareholders. In the normal course of business, the interests of the Fund results in the directors acting in the best interests of the Fund's shareholders. However, if the Fund becomes insolvent, the directors must take into account the creditors of the Fund when carrying out their duties. Directors also must comply with the statutory obligations related to the management and operation of the Fund. The principal obligations applicable to the Fund and to the directors are derived under the Companies Law, the Mutual Funds Law and the Proceeds of Crime Law.
What are the legal director requirements for funds in the Cayman Islands?
An independent director owes both common law and fiduciary duties to the company that they are acting for. This constitutes them, the directors, operating and making decisions as a board, being required to:
(a) act always in good faith and in the best interests of the company;
(b) use powers granted to them for their proper purpose; and
(c) exercise whatever skill they possess and reasonable care when acting in the company's interests.
Cayman fund governance
The Waystone approach to Cayman fund governance goes beyond simply providing a single independent fund director to a fund and is built on the belief that fund governance is a continuum – a system of checks and balances. Waystone's independent professional directors are assisted by a specialist team of fund governance professionals who review each governance transaction, applying practical considerations based on their extensive experience.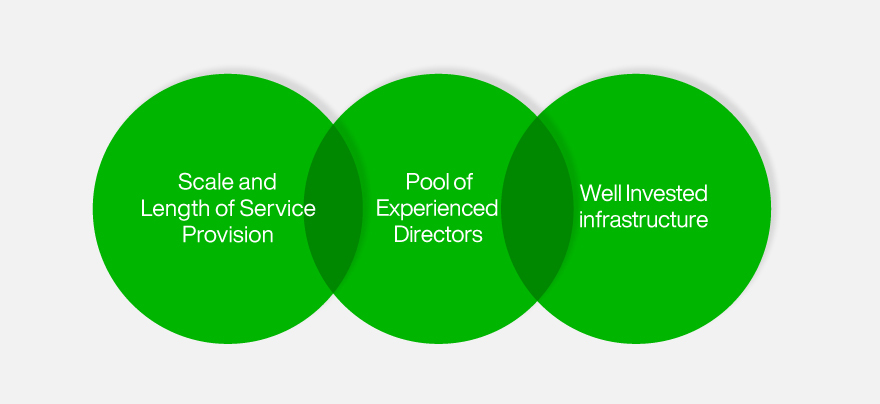 Waystone's Fund Governance Platform utilizes scale and length of service provision, a pool of experienced directors, and a well invested infrastructure.
Upgrade to the most complete Cayman fund governance platform
The Cayman Fund Platform offers investment managers a complete service, giving assistance in the launch of a Cayman fund so you can continue focusing on what you do best – managing portfolios. It has a set-up time of between two to four weeks and utilises counterparties that include leading administrator, legal and auditor counterparties. 
The independent fund directorship selection process
The selection of your professional director should be made in the same way as any professional service provider to your fund. It should be based on talent, competence, experience, and track record.
Avoiding conflicts of interest
Waystone maintains complete independence from legal counsel and other service providers to the fund. Our interests are fully aligned with your fund and its investors. Waystone structures the governance business to ensure our professional directors maintain their independence in accordance with global regulatory standards and industry best practices.
Accessing Waystone's global infrastructure resources
At Waystone, we provide you with more than just an independent director. We provide an enhanced level of support, offering a high-quality team of hedge and alternative fund literate professionals to enhance the speed and agility of your team. Each Waystone director acts independently and is supported by a set of Waystone resources within the same time-zone to achieve the greatest possible availability and consistent service quality. As your business grows Waystone will continue to invest in the highest quality people and technology to support your fund governance, risk, and compliance requirements.
Manage your costs
Leverage the financial benefits of our economies of scale, which gives you flexible and multiple options to utilize our services according to your requirements, including tiered pricing that adapts to your growth so you don't need to settle for less and can afford the highest quality governance from the outset.
Other jurisdictions our independent directors work with
Are you considering the appointment of an independent director in a different jurisdiction? Along with the Cayman Islands, Waystone can provide independent fund directors who are well-versed in the following regions:
Luxembourg
United Kingdom
Canada
United States
Singapore
UAE
Hong Kong
To obtain further information, get in touch with your usual Waystone representative today.
Why appoint Waystone's Independent Directors to fund boards?
Waystone allows you to take advantage of a truly successful, full-service professional company with the most directors, the most experience, the most advanced fund governance technology, and the most infrastructure resources. Our platform of independent director services offers broad, deep, and diverse talent options for you to build the most effective governance solution.  
The top 3 benefits of appointing our independent directors include: 
Scale and length of service provision

Visibility and access to the best fund governance, risk and compliance practices
Over 20 years of experience and numerous case studies

Pool Of Experienced Directors

28 independent directors with extensive years of board experience
Continuous training and development

Well invested infrastructure

A global reach, servicing clients across six time zones
Effective use of technology
To learn more about our Independent Director Services, speak with a Waystone representative today.
FAQs