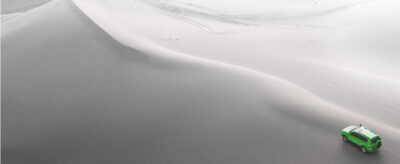 ESG Governance
Waystone governance has always been at the forefront of the G in ESG - having those with the right expertise and knowledge at the table can make all the difference.
Investment funds have a diverse and complex array of strategies, accordingly there is no 'one size fits all' approach to ESG and inclusion and diversity.
Even if you feel that your strategy does not fit within an ESG mandate, there is still much that can be done at the manager level.
ESG Governance Solution
Fund launch preparation:
Investors are getting more sophisticated in their due diligence around ESG and inclusion & diversity. We can give you the tools to help to pre-empt investor expectations and stay on the front foot. Alongside our standard Governance or board/advisory appointment onboarding process our ESG consultants will help with the following:
assisting with the UNPRI application process and ongoing reporting
advising on ESG policies at both the manager level and at the product level
gap analysis to identify areas for improvement
creating a bespoke ESG roadmap to help managers integrate ESG into all elements of their business.
ESG fiduciary services
Waystone independent professional directors have been leading the alternative fund governance industry for over 20 years with deep knowledge with respect to general fiduciary duties and responsibilities, more narrow conflicts, and advisory committee appointments as well as the evolving and intensifying regulatory landscape. A Waystone director can enhance your ESG profile, ensuring that your wholistic governance process is best in class. Appointing an experienced independent professional director to your board demonstrates to investors that you are committed to ensuring senior-level oversight of ESG monitoring and reporting.
Our team of independent professional directors are highly experienced and can offer unique insights as to what has worked in practice and how to engage with investors on ESG related matters:
overseeing UNPRI reporting
ensuring compliance with ESG policies at both the manager level and at the product level
periodic gap analysis of ESG policies against current best practices
monitoring and advising on ESG programmes to ensure that they continue to meet the evolving needs of all investors and comply with relevant regulations
reviewing ESG communications to investors and disclosures
keeping you updated in advance of regulatory changes and providing real-time solutions.